5 reasons to get a DataCamp premium student plan
There are all sorts of good reasons to start learning data science with us while you're at university, and here we have condensed these into the magic number that is five.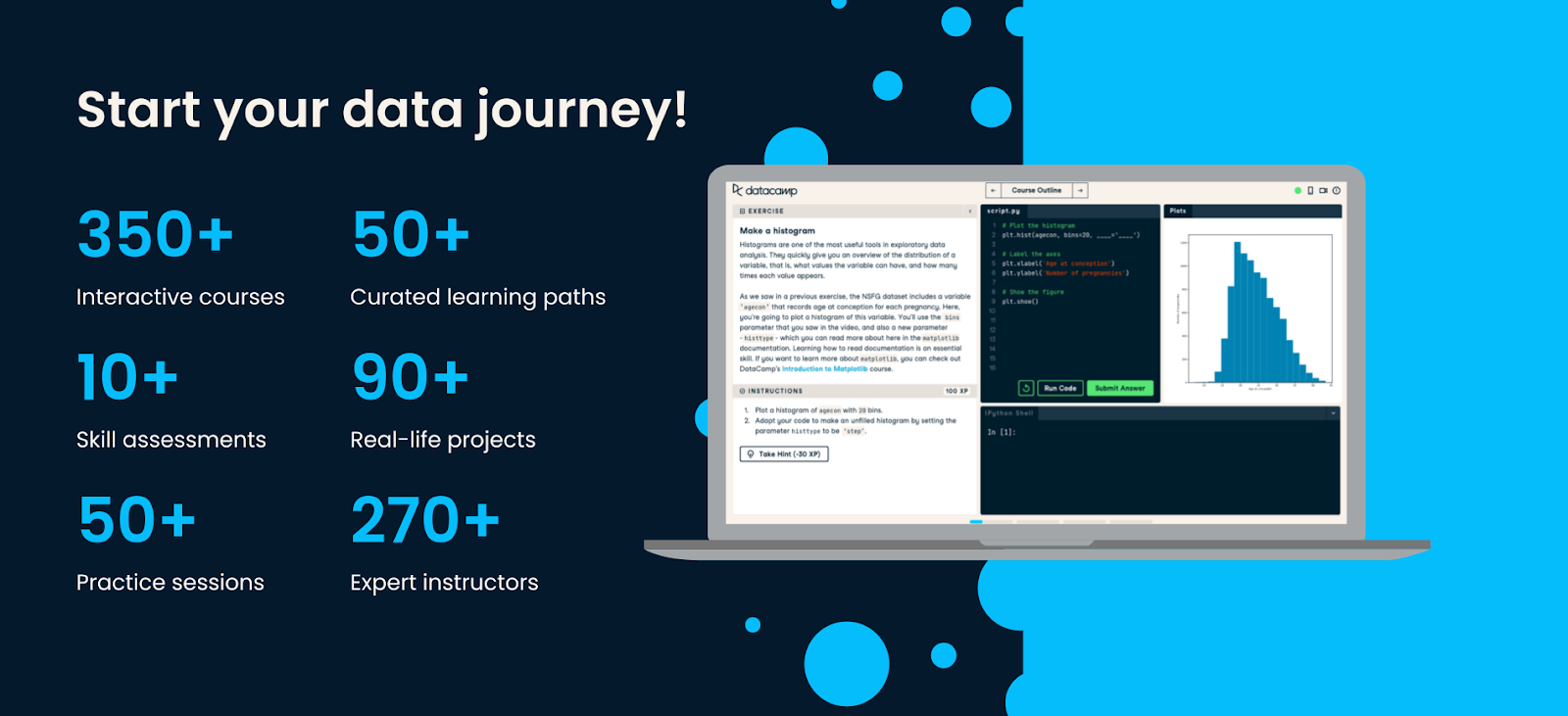 1. You'll get premium access at a student price to:
Courses led by expert instructors, with interactive elements right the way through; assessments to test what you've learned; a Workspace feature where you can develop your portfolio using Python or R (SQL coming soon); and a Certification service, which will involve getting recognition of your skills from DataCamp.
2. Data is the new oil
From a standpoint of it being valuable if you can refine it. Being able to collect and organize data in a way that it can be used to spot patterns, tell stories, and inform future decisions is a game changer for organizations. As a result data science is one of the fastest growing career fields, with demand for data scientists outstripping supply at the moment.
3. We are already used by some of your potential employers
We are used by 80% of Fortune 1,000 companies, and more than 1,800 organizations. What better way to say you're ahead of the game at the interview than to have already taken elements of their upskilling programs?
4. It's a handy skill-set even if you're not a data scientist
Organizations are increasingly training their nontechnical staff in data science beginners' courses, so showing that communication between you and the IT crowd will be frictionless is a lovely arrow in your quiver for the job hunt.
5. You could already be on track to becoming a data scientist
If your degree involves mathematics in some capacity, that's you already meeting the baseline requirement listed in many data science job postings. Taking some of our courses or getting certified through us can further improve your standing when applying for these jobs.
And to top it all off, we're offering a significant discount: sign on today to unlock it!