Leveraging Data to Build Africa's Economic Future: Part Two
Q&A with Foster Twumasi, Data Analyst and Blossom Academy Graduate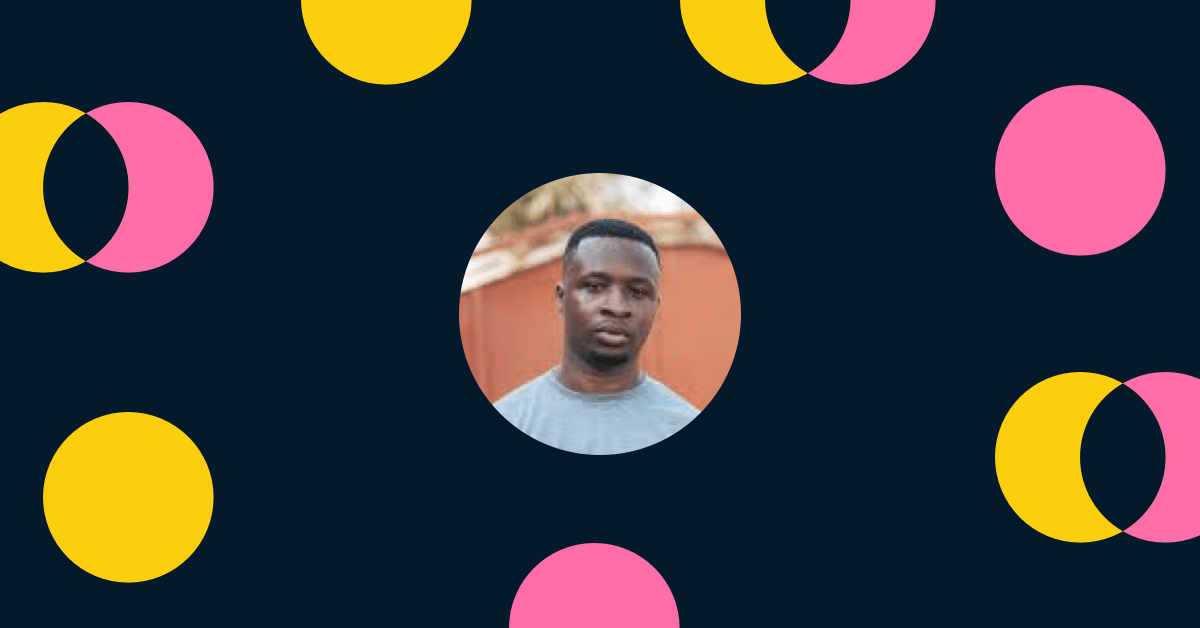 This blog post is part two of a two-part series, where Jeph Acheampong, the Founder & CEO of Blossom Academy, speaks with graduates to discover what drives their interest in working with data and what they hope to accomplish. Blossom Academy is a technology talent development company that recruits and develops African analytics talent, with the goal of connecting them with full-time job opportunities. Blossom Academy partners with DataCamp to scale their training program.
Foster Twumasi is an experienced Research Assistant with a background in the law enforcement and insurance industries. He graduated from the University of Ghana with a Bachelor's of Science in Statistics and Computer Science and now works as a Data Analyst at Vanguard Assurance, an insurance company in Ghana. He recently completed a Machine Learning Fellowship at Blossom Academy.
1. Tell us about your background and experience with data.
I have worked as a Research Assistant in the past and am currently a Data Analyst. My current role entails using R and Python to make meaning out of data. This includes dashboard creation, data visualization, and statistical modeling. When I completed my first degree, I read an article on data science and I was fascinated by it. Ever since, I've been searching online to learn more. DataCamp has been very helpful and insightful for my personal growth.
2. What problem are you most interested in solving and why?
I'm interested in applying my data science knowledge in the agriculture sector. I strongly believe machine learning techniques can be used to improve soil management, disease detection, species recognition, yield prediction, and livestock production.
3. How are you planning to leverage data to solve this problem?
Insights can be derived from collecting data on crops, livestock, and other factors that affect agriculture. Machine learning techniques like regression and computer vision can be applied to the sector to derive patterns and build better predictive models that will help improve production.
4. How has DataCamp prepared you for this journey?
DataCamp has provided me with the necessary skills to approach this task. DataCamp courses on unsupervised learning, supervised learning, and convolutional neural networks have given me insight on how to approach this problem.
5. What unique challenges do taking online data science courses present?
My main challenge in taking online data science courses is that the community is made up of people with different levels of expertise and understanding. As someone who is relatively new to data science, it is sometimes difficult to keep up with people who have much more advanced knowledge.
6. Where do you see the African data landscape three years from now and what role do educational platforms/programs, such as DataCamp and Blossom Academy, play in it?
There has been a high interest in data science on the continent lately due to the high demand for data scientists worldwide. I believe in the next three years, we will have many more capable data scientists from Africa. To develop well-trained and efficient data scientists, hands-on programs like DataCamp and Blossom Academy will be instrumental to not only teach concepts but also to provide skills and knowledge in the field.
7. What are some other exciting use cases for data across Africa?
Data has numerous use cases on the African continent. Data can be used to provide better healthcare and education in the region. And basic data visualization techniques will provide insights on their current states, their effects, and how they can be improved.
Jeph Acheampong is the Founder & CEO of Blossom Academy, a technology talent development company that recruits and develops African analytics talent, with the goal of connecting them with full-time job opportunities. Read part one of this series for another learner story.
Learn more about DataCamp's partnerships here. To become a partner, reach out to [email protected].
---
---
← Back to blog