Create Your Free Account
or
By continuing, you accept our
Terms of Use
, our
Privacy Policy
and that your data is stored in the USA. You confirm you are at least 16 years old (13 if you are an authorized Classrooms user).
Loved by learners at thousands of companies
---
Course Description
Python es un lenguaje de programación de propósito general que cada vez es más popular para hacer ciencia de datos. Empresas alrededor del mundo utilizan Python para recolectar información de sus datos y obtener una ventaja competitiva. A diferencia de otros tutoriales de Python, este curso se enfoca específicamente en Python para la ciencia de datos. En nuestra clase de Introducción a Python, aprenderás acerca de poderosas maneras de almacenar y manipular datos, así como también geniales herramientas de ciencia de datos para comenzar tus propios análisis. Ingresa al currículo en línea de Datacamp para Python.
Conceptos básicos de Python

Free

Una introducción a los conceptos básicos de Python. Aprende como utilizar Python de forma interactiva y a tráves de una consola. Crea tus primeras variables y familiarícese con los tipos de datos básicos en Python.

Aprende a almacenar, acceder y manipular datos en una lista: el primer paso hacia un trabajo eficiente con gran cantidad de datos.

Para aprovechar el código que los desarrolladores de Python han escrito, aprenderás sobre funciones, métodos y paquetes. ¡Esto te ayudará a reducir la cantidad de código que necesitas para resolver problemas!

NumPy es un poderoso paquete de Python para hacer ciencia de datos eficientemente. Aprende como trabajar con arrays de NumPy, una alternativa más rápida y poderosa a las listas, y toma tus primeros pasos en la exploración de datos.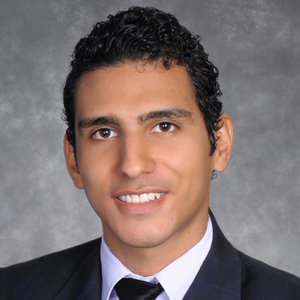 Manuel Bojato
As a full-stack developer on a daily basis, while contributing to open-source projects in his free time, Manuel has been seeking opportunities to improve his skills in Python, focused on data science and eager to taught others how to use it. After achieving the electronic and mechanical engineer degrees in his country (Colombia), he started to work on his true passion, programming stuff and soon started as an Angular frontend developer at some local company while sharpening his skills on Python on recent company projects. Currently digging more into advanced python-related libraries like backend development with Flask, data analysis, graphQL integration, and SQL.
See More
What do other learners have to say?
I've used other sites—Coursera, Udacity, things like that—but DataCamp's been the one that I've stuck with.
Devon Edwards Joseph
Lloyds Banking Group
DataCamp is the top resource I recommend for learning data science.
Louis Maiden
Harvard Business School
DataCamp is by far my favorite website to learn from.
Ronald Bowers
Decision Science Analytics, USAA
Join over
9 million learners

and start Introducción a Python today!
Create Your Free Account
or
By continuing, you accept our
Terms of Use
, our
Privacy Policy
and that your data is stored in the USA. You confirm you are at least 16 years old (13 if you are an authorized Classrooms user).