Jennifer Brussow
Psychometrician at Ascend Learning
I'm a researcher, programmer, and statistician with a Ph.D. in Research, Evaluation, Measurement, and Statistics from the University of Kansas. I spend most of my time analyzing data, thinking about statistical models, and learning new tricks in R. I also make programming-related cross stitch designs and sell them on my Etsy store, commandlineXstitch. For more about me,
visit my website
See profile
.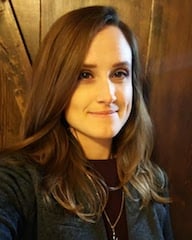 Courses led by Jennifer Brussow
Explore latent variables, such as personality, using exploratory and confirmatory factor analyses.