JAMES CURLEY
Associate Professor at UT Austin
James P. Curley is an Associate Professor in the Department of Psychology at University of Texas Austin in the Behavioral Neuroscience division. He received a Ph.D. from Cambridge University in 2003 and completed post-doctoral research at Cambridge University and Columbia University before becoming an Assistant Professor of Psychology at Columbia University in 2012. Dr. Curley's current research interests are in studying the social dynamics of animals. Dr. Curley teaches several undergraduate and graduate courses, including R programming for Behavioral Scientists and Statistics & Research Design.
See profile
.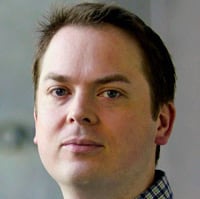 Courses led by JAMES CURLEY
Learn to analyze and visualize network data with the igraph package and create interactive network plots with threejs.