Peter Bull
Co-founder of DrivenData
Peter is a co-founder of DrivenData. He earned his master's in Computational Science and Engineering from Harvard's School of Engineering and Applied Sciences. His work lies at the intersection of statistics and computer science, and he wants to help bring powerful new modeling techniques to the organizations that need them most. He previously worked as a software engineer at Microsoft and earned a BA in philosophy from Yale University.
See profile
.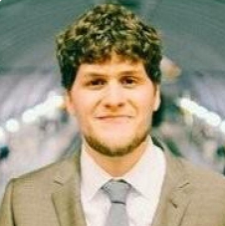 Courses led by Peter Bull
Learn how to build a model to automatically classify items in a school budget.
Projects led by Peter Bull
Load, transform, and understand images of honey bees and bumble bees in Python.
GuidedData ManipulationData VisualizationAI & Machine LearningImporting & Cleaning Data
Build a model that can automatically detect honey bees and bumble bees in images.
GuidedData ManipulationData VisualizationAI & Machine Learning