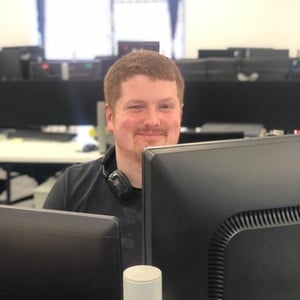 Analyst
PHMG
Data Analyst, skilled in MS Excel and SQL. Enjoying learning more as often as I can.
My Certifications
These are the industry credentials that I've earned.
DataCamp Course Completion
Take a look at all the courses I've completed on DataCamp.
My Work Experience
Where I've interned and worked during my career.
Manchester University NHS Foundation Trust | Sep 2021 - Feb 2023
Information Officer
•Regularly manipulating and analysing KPI datasets in Excel to produce tables/ charts for the SMT. •Data extraction and analysis for a wide range of colleagues from nurses to directors. •Production of new reports for A&E colleagues upon request using Epic's Reporting Workbench & SlicerDicer tools. •Regularly improving accuracy, relevancy and usability of reporting content for end users of MS Power BI and Epic Cogito Suite through effective communication with colleagues in the group Informatics department. •Daily validation of 4- & 12-hour breaches & confirmation of figures to Information team colleagues. •Improving efficiency of regular tasks through use of templates, formulas and macros.
Manchester University NHS Foundation Trust | Nov 2020 - Aug 2021
Major Trauma Administrator
•Working independently to collect and collate Major Trauma patient level data from multiple Trust systems including Symphony & PAS, among many others. •Producing weekly summary of Major Trauma patients on MS Excel for circulation to relevant staff. •Submission of patient level data to TARN (Trauma Audit & Research Network) for use in quarterly dashboards ensuring accuracy of the data entered. •Data collection and analysis in MS Excel for internal audits. •Supporting clinical colleagues with Major Trauma data requests.
GCI Network Solutions | Nov 2019 - Apr 2020
Billing Administrator
• Responsible for ensuring clear, complete and accurate information is entered into company billing system for any new projects for all of GCI's direct customers. • Involved export of relevant data inputted into company project tracking system by internal project teams. • Cleaning and amending this data in MS Excel, frequently liaising with internal teams to highlight potential errors and collect outstanding information, before importing complete data into company billing system. • Involved in testing of new automated billing system and feeding back directly to the head of billing department with any issues or suggested improvements.
Jet2.com and Jet2holidays | Jun 2018 - Aug 2019
Customer Services Advisor
• Delivering an excellent customer experience through inbound telephone communications from customers regarding general enquiries, complaints, booking amendments, payments etc. • Ensuring full compliance with company policies and industry regulations (GDPR, FCA, ABTA, CAA), whilst adhering to strict internal service targets. • Navigating multiple booking systems in order to assess availability/costs for amendments to bookings. • Often liaising with various departments internally, as well as external partners to deliver the resolution. • Helping to train new employees through 1 on 1 coaching sessions.
My Education
Take a look at my formal education
Bachelor of Science - BS, Biology/Biological Sciences, General
University of Leeds | 2017