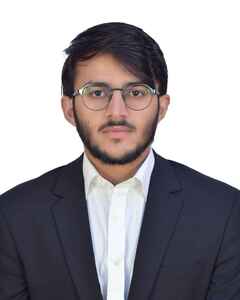 Abdus Samad
Graduate
LUMS
DataCamp Course Completion
Take a look at all the courses I've completed on DataCamp.
My Work Experience
Where I've interned and worked during my career.
EVERESTX | Nov 2021 - Present
Recruitment Specialist
Currently working between U.S. and Pakistan, with a focus on building student leader teams across multiple campuses in America. I am creative and detail oriented person who is passionate about creating opportunities for students building new teams from ground up. That is my main role, where I help find top student talent at various campuses to add to our leadership development intern team. If you fell you have what it takes to help us reimagine how students find jobs and internships then please reach out.
Lahore University of Management Sciences | Jun 2021 - May 2022
Peer Advisor Leader
Supervised and guided 16 students about involvement in campus activities and academic issues. Facilitated students to overcome mental fatigue by engaging them in extracurricular activities twice a week.
Instructor Brandon | Jun 2021 - Jul 2021
Operations Intern
Performed cost comparison of 7 premises to select 1 favorable place for our organization with the help of my manager & found a best place within the budget of our organization. Formulated 30 plus purchase quotations for office supplies with provision of cost benefit analysis. Assessed in Inventory Management of 30 plus employees, organization processes & workflow. Supported in budgeting process of company with manager by analyzing previous budgets of 2 years and make necessary changes in current budget.
Instructor Brandon | Jun 2021 - Jun 2021
Operations Intern
My Education
Take a look at my formal education
Bachelor's degree, Economics
Lahore University of Management Sciences | 2022