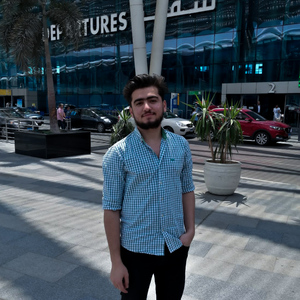 Alaa Abdelgawad Mohamed
Data Analyst
Upwork | egypt
My New Course
Introduction to Python
My New Project
Exploring the Bitcoin Cryptocurrency Market
My New Course
Introduction to Python
Data visionary, envisioning a future transformed by the power of information.
My Certifications
These are the industry credentials that I've earned.
Other Certificates
Google Data Analysis
IBM Data Analysis
datacamp Data Analysis in Excel
datacamp Data Analysis in SQL
datacamp Data Analysis in python
datacamp Data Analysis in powerbi
datacamp Data Analyst in tableau
DataCamp Course Completion
Take a look at all the courses I've completed on DataCamp.
My Work Experience
Where I've interned and worked during my career.
The Sparks Foundation | May 2023 - Present
Data Analyst
Elite Swim Team | Feb 2022 - Apr 2023
Media Buyer
-Developed and executed media buying strategies, focusing on social media platforms and Google Ads. -Conducted market research and analysis to identify target audiences and optimize ad placements for maximum reach and engagement. -Conducted A/B testing of ad creatives, messaging, and targeting strategies to optimize campaign performance and drive conversions. -Leveraged Excel for data analysis, enabling the monitoring of campaign performance, identification of trends, and data-driven adjustments to maximize ROI.
City Service | May 2020 - Jan 2022
Receptionist (Data Management Focus)
-Managed data related to the company's client base, including information on which companies required services or security personnel. -Conducted interviews with potential employees to assess their qualifications and suitability for specific client requirements. -Collaborated with the operations team to understand the unique service requirements of each client, ensuring that the right security personnel and housekeeping staff were assigned to fulfill their needs.
My Education
Take a look at my formal education
Bachelor's degree, Computer Science
Arab Open University | 2025
Bachelor of computer science in Data Science
Arab open university | 2024