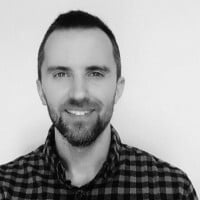 Data Scientist For Hire Entry/Jr.
Self Employed
Analyze | Communicate | Solve | Build | Helpful + Curious
My Certifications
These are the industry credentials that I've earned.
Data Scientist
Professional
Other Certificates
codecademy Web Development
DataCamp Professional Data Scientist
DataCamp Professional Data Analyst
DataCamp Course Completion
Take a look at all the courses I've completed on DataCamp.
My Work Experience
Where I've interned and worked during my career.
Carpet One | May 2020 - Present
Lead Installation Tech
This Carpet One location began offering window treatments for sale in the spring of 2020, and I was hired as the first Installer. This sector of the business has seen significant growth YoY. As lead installer of window treatments, I visit customer homes to install window blinds and shades. Each installation comes with unique challenges, requiring creative problem solving and collaboration with my coworkers and the customers. I am responsible for the safe use of all tools and equipment on-site (power drills, ladder, etc.), and the secure, attractive installation of products.
Mahowald Hardware | Aug 2008 - Jul 2018
Sales Manager
Provided end to end solutions for a wide variety of homeowner issues. Diagnosed client issues through verbal descriptions and collaborative problem solving. Discovered, planned, designed, and built solutions for common and uncommon homeowner hurdles. In charge of open/close procedures. Supervised the receipt of freight, stocking of shelves, and counting of inventory. Cut glass to size, threaded pipe to specific thread pitch, repaired small appliances and tools, and all things retail: dusting, cashiering, taking out the trash, and making important, urgent, financially sensitive executive decisions.
My Education
Take a look at my formal education
Geology/Earth Science, General
North Dakota State University | 2013