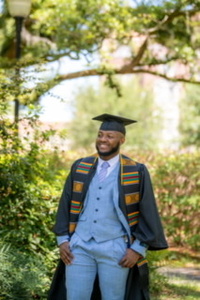 Jamil Abdulai
Financial Accounting Analyst & Operations Management Lead
Eastern University | Tallahassee
DataCamp Course Completion
Take a look at all the courses I've completed on DataCamp.
My Work Experience
Where I've interned and worked during my career.
Walmart | Apr 2021 - May 2022
Financial Accounting Specialist
• Organize data into accessible reports and perform various types of analysis using key metrics such as year over year growth, return on assets, return on equity and earnings per share. • Analyze financial data and provide forecasting support. • Oversee financial functions, such as assessing, auditing, planning, budgeting, taxes, consolidation, cost control and project control. • Evaluate and analyze capital expenditures, depreciation, proposals, investment opportunities, rate of return, profit plans, operating records, and financial statements. • Research the financial data to give advice for guiding business investments and overall financial strategy. • Utilize technical skills to create charts and graphs for visual understanding. • Cooperate with internal teams and external account holders for accurate and timely processing of billing and payment activities. • Explore investment opportunities. • Evaluate current capital expenditures and depreciation.
Walmart | Jul 2013 - Apr 2021
Senior Operations Mnanagement Lead
My Education
Take a look at my formal education
Master of Science - MS, Data Science
Eastern University | 2023
Master of Business Administration - MBA in Organizational Leadership
Eastern University | 2023
Bachelor of Science - BS,    in Business administration, Finance
Southern New Hampshire University | 2022