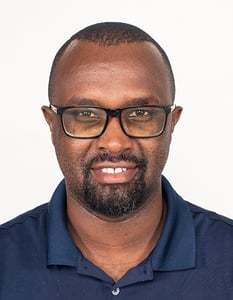 Joel Ngige
Business Development
Geberit | Nairobi, Kenya
My New Course
Introduction to Python
My New Project
Investigating Netflix Movies and Guest Stars in The Office
My New Workspace
Python Data Science Toolbox (Part 2)
My New Course
Introduction to Python
Analytical pathfinder, blazing trails to new insights and discoveries.
My Certifications
These are the industry credentials that I've earned.
Other Certificates
Microsoft Power BI Data Analyst Associate
DataCamp Course Completion
Take a look at all the courses I've completed on DataCamp.
My Work Experience
Where I've interned and worked during my career.
Geberit International Sales AG | Mar 2017 - Present
Sales Manager
The role entails conducting thorough market research and analysis in the Kenyan market, identifying market needs, competition, and pricing, to develop recommendations for market approach. Additionally, maintaining constant awareness of the external environment, reporting market opportunities and threats to the Regional Sales Manager, and staying focused on sales targets and tasks. The position involves creating market-specific sales and marketing tools, establishing distribution channels through dealers and target customer groups, and fostering strong relationships with key market stakeholders. Support is provided to the Regional Sales Manager in defining product assortments, finding distribution partners, and implementing business strategies. The role also includes identifying training needs for partners and customers, offering technical support, managing projects, organizing workshops and site visits, arranging international visits and trainings, utilizing CRM for sales activities, and providing consultation on sanitary and piping systems.
My Education
Take a look at my formal education
MBA in Marketing
United States International University Africa | 2023
Bsc. Mechanical Engineering in Production
Jomo Kenyatta University of Agriculture and Technology | 2006