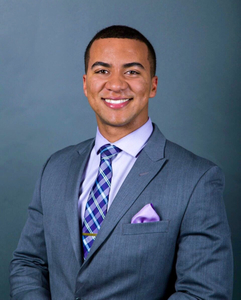 Lucas Garces
Data Scientist
Meta Platforms | Colorado
My New Course
Machine Learning for Business
My New Project
Dr. Semmelweis and the Discovery of Handwashing
My New Project
Hypothesis Testing with Men's and Women's Soccer Matches
My New Course
Machine Learning for Business
MLAI aficionado, dancing with algorithms in the realm of possibilities.
My Certifications
These are the industry credentials that I've earned.
Other Certificates
DataCamp Data Scientist with Python
DataCamp Data Analyst with Python
DataCamp Python Programmer
DataCamp Quantitative Analyst with R
DataCamp R programmer
DataCamp Course Completion
Take a look at all the courses I've completed on DataCamp.
My Work Experience
Where I've interned and worked during my career.
Meta Platforms | Oct 2022 - Present
Data Scientist
• Built and automated core reporting on growth, sustainability, engagement and monetization insights across some applications in the family of apps • Applied technical expertise on experimentation results to evaluate the impact of feature launches while addressing business needs and enhancing user experience • Work with large and complex data sets to solve a wide array of challenging problems using different analytical and statistical approaches • Collaborated closely with XFN teams to incorporate their expertise intro projects to drive business strategy and prioritize business needs
DISH Network | Dec 2021 - Oct 2022
Data Scientist
• Developed CLV quarterly reports on new and existing residential subscribers • Interpreted financial data and communicated recommendations to executives (CFO, SVPs) • Performed inferential analysis to measure impact, derive insights and provide action items • Utilized cluster analysis for customer segmentation using machine learning techniques • Managed and maintained data products and Git projects using distributed workflows • Implemented strategic solutions for data collection processes, and analytics platform integration
DISH Network | Apr 2021 - Dec 2021
Reporting Analyst
• Apply advanced statistics to develop pricing models and strategies for internet services • Build data engineering pipelines to streamline data ingestion, processing, and analytics • Engineer proprietary software to perform financial sensitivity analysis of investment projects • Implement interactive visualizations that allowed executives to self-serve insights • Communicate facts, and recommendations to executive and non-technical audiences
Wichita State University | Mar 2020 - Dec 2020
Data Science Intern - Information Technology Services
• Querying and analyzing small and large data sets to discover patterns and deliver meaningful insights • Creating, managing, and utilizing structured and unstructured data sources • Combining, transforming, and integrating data results across multiple sources and end-user applications
Wichita State University | May 2019 - Aug 2020
Graduate Research Assistant
• Develop and manage data processing tasks • Research and interpret data about current conditions in local real estate markets • Optimize data collection and generate reports on a weekly, monthly, and quarterly basis • Utilize Stata statistical software to track and analyze data from various federal agencies Federal agencies include (but not limited to) Bureau of Labor Statistics, U.S. Census Bureau, Federal Housing Finance Agency, and Federal Reserve of St. Louis. Local real estate market data include National Association of Realtors, Sallie Mae, and S&P Real Estate Indices.
Wichita State University Graduate School | Jan 2019 - May 2019
Graduate Assistant
• Performed administrative duties proctoring and grading exams • Evaluated the teaching philosophy of prospective assistant professors • Revised research projects and publications for the Department of Management Chair
Wichita State University | Aug 2017 - Dec 2018
Student Administrative Assistant
• Performed administrative duties proctoring and grading exams • Evaluated the teaching philosophy of prospective assistant professors
Northwestern Mutual | Mar 2017 - May 2017
Campus Recruiter
• Recruited financial representative candidates through career fairs • Assisted general manager scheduling and fulfilling office operations • Performed selection and screening processes using applicant tracking system Bullhorn CRM
My Education
Take a look at my formal education
Master of Arts - MA, Applied Economics
Wichita State University | 2020
Bachelor of Business Administration, Finance and Financial Management Services
Wichita State University | 2018
Associate of Arts (A.A.), Business Administration and Management, General
Hesston College | 2015