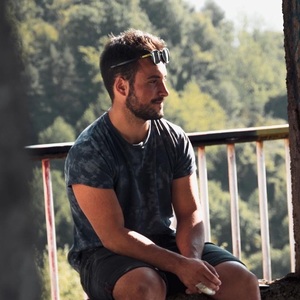 Mattia Capitanio
H-FARM BSc in digital business & data science | Italy
DataCamp Course Completion
Take a look at all the courses I've completed on DataCamp.
My Work Experience
Where I've interned and worked during my career.
Scalve Bike | May 2022 - Sep 2022
Cashier Customer Service
thank this work I learned how to deal with groups of people and how to manage the cash flow of a little activity
Pizzeria Ol Furen | Jan 2022 - Aug 2022
Restaurant Cashier
Working as a cashier in a takeaway pizzeria helped me to improve my social skill and learn how to deal with different types of people.
Studio Tecnico Gio.Ca | May 2020 - Sep 2020
Surveyor
I worked here in a summer internship position, I did long days of work in a fast- paced environment, I deal with different people and I was made responsible for managing a workers team
My Education
Take a look at my formal education
Bachelor's degree, Digital business and data science  · (settembre 2022 - luglio
H-FARM College | 2025
Bachelor's degree, Digital Business & Data Scinece  · (settembre 2022 - luglio
University of Europe for Applied Sciences | 2025
Data Science
DataCamp | 2023
English language
EF International Language Campuses | 2021
High School Diploma, Surveying
ITIS | 2021