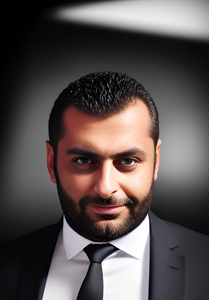 Mena Botrous
Physician | Healthcare Data Analyst | Healthcare Project Manager | Senior Health Insurance Medical Claims Analyst | Senior Medical Claims Auditor | Equities, Options ,Futures and Cryptocurrency Trader | Investor
Mena Botrous | Broken Arrow, OK
My Certifications
These are the industry credentials that I've earned.
Other Certificates
Google Data Analytics Professional Certificate
DataCamp Course Completion
Take a look at all the courses I've completed on DataCamp.
My Work Experience
Where I've interned and worked during my career.
Mena Botrous | Jan 2020 - Present
Equities, Options ,Futures and Cryptocurrency Trader.Investor
• Conducted careful technical and financial analysis of companies publicly traded on the stock market. • Created plans to implement strategies and reach institutional goals • Analyzed market trends and data to offer clients accurate financial advice • Ensured adherence to stock market regulations and policies • Evaluated multiple press sources to determine market fluctuations and provide financial guidance through Multiple Webinars and Social Media Portals • Analyzed financial data to develop trading strategies • Traded over 2.5 million shares and 2000 options contracts the NASDAQ, NYSE and AMEX • Reviewed potential risks and prepared reports • Created and maintained detailed financial databases and spreadsheets in order to keep track of monthly/yearly metrics for portfolio, as well as for personal taxes • Monitored daily news sources to determine stock fluctuations and predict price targets • Traded via multiple electronic trading websites and executed hundreds of trades per day, accurately and efficiently. • Consistently achieved positive returns under all market conditions by adhering to a strict risk management strategy • Developed high yield investment strategies by using statistical analysis of historical data and anticipating market trends. (3x3 Strategy)
Axis Healthcare | May 2017 - Jun 2018
Medical Intern.Assistant.Scribe
• Maintain a comprehensive list of active patients to help the provider remain organized and increase the number of patients seen by the provider by 15% • Documented the patient's condition, history, treatment and outcome using EHR and EMR in a manner that achieved the organization's metric for efficiency and accuracy. • Documented and recorded procedures, medications, injections and tests in patients' medical records and EHRs, while maintaining HIPAA compliance. • Prepare plans for follow-up care, as directed by the provider • Arranged for lab tests, CAT scans, x-rays, and MRI's, following up on all results and communicating with the various doctors involved to ensure that each patient's needs were met, as tracked by the office management software • Processed prescriptions for pharmacies by calling in prescriptions and ensuring that the prescriptions were filled at the correct pharmacy • Provided patient education on medications, management of disease, home treatments, and special diets, which resulted in a significant increase in patient comprehension of their diagnoses and disease processes. • Adhere to OSHA safety standards by utilizing personal protective equipment • Streamlined documentation of patient visits in EHR system, resulting in a 5% decrease in time spent per visit, while maintaining 100% accuracy, as determined by peer-review of documentation • Managed over 2000 patient accounts in the AdvancedMD EHR/PM suite • Provided ICD-10 Diagnosis codes for medical records, improving patient care and record accuracy, by using online resources, textbooks and the help of medical professionals. • Entered charge slips for each visit in the Electronic Medical Records System.
El Zaitoun Specialized Hospital | Sep 2014 - Mar 2016
Resident Physician , Anesthesiology Department
• Monitored patients before, during, and after anesthesia, and counteract adverse reactions or complications. • Monitor vital signs and patient conditions throughout procedures, administer pain medication and anesthesia, and document all events with detail and accuracy. • Provided proper anesthesia to patients during surgery by using different methods, such as local, intravenous, spinal, or caudal anesthesia. • Examined patients, obtained medical histories, and used diagnostic tests, such as EKG, to determine patient risk and developed an anesthetic plan to ensure safe surgery, delivery, or other medical procedure. • Collaborate with healthcare professionals to plan or provide treatment of anesthetic administration to approximately 20 patients per day in an emergency department setting. • Monitor patient's vital signs, and prescribe appropriate discharge criteria for patients that have recovered sufficiently following outpatient surgery . • Monitor patient progress or responses to treatments, as measured by patient's vital signs, level of pain, and discharge date. • Provide medical care and consultation in many settings, prescribing medication and treatment and referring patients for surgery by collaborating with other physicians, surgeons, and specialists. • Managed the use of surgical suites, including operating, wash-up, waiting rooms, and anesthetic and sterilizing equipment, for over 100 surgeries and procedures a day, by coordinating with over 200 doctors, nurses, and other professionals during Night Shifts acting as Chief Medical Officer on Duty, while working as a Resident Physician in the Anesthesiology Department.
MediVisa for medical claims settlement. | Sep 2013 - Mar 2016
Senior Health Insurance Medical Claims Auditor.Analyst
• Successfully authorized and released claims in the claims operation process that ensured an increase in efficiency by 33% • Reviewing patient claims and validating them against the policy, while ensuring they were within the patient visit limit , as well as verifying the validity of insurance policy and the member class. • Verified and process claims according to the policy guidelines and review the policies, the covered and not covered services, deductibles, immediate approvals, some services to be debited to the policy holder, etc. • Prepared and distributed monthly audit reports for the purpose of ensuring the medical claims were processed with quality, accuracy, and integrity. • Communicate audit findings by creating a spreadsheet with the findings in the spreadsheet and then collaborate with the medical auditors, billers and coders by sending the spreadsheet over email to reach a consensus and to ensure that the findings were accurate. • Reviewed claim audit results with claims manager on a regular scheduled basis to identify and demonstrate the impact of audit findings on the overall quality of work and to improve efficiency of the audit process. • Reviewed and audited all medical claims from providers, and notified claims manager of any suspected fraud, resulting in the suspension and termination of the provider's contract. • Assist with claims processing, claim adjustments and appeals resolution process as needed. • Recruited and hired employees for Medical auditors, Billers ,Coders and Data Entry Specialists through online advertisement, job boards and social media. • Trained medical auditors on medical claims review procedures, policies, and best practices, as well as how to use the medical audit system. • Reviewed, classified, and processed 420,000 medical claims, utilizing ICD-10 and ICD-10CM codes, including provider claim forms and supporting documentation
Ministry of Health and Population of Egypt | Dec 2013 - Sep 2014
Chief Physician, Medical Director, Primary Care Physician
• Obtain health history and perform physical examinations, with a minimum of 10 per day, seeing patients in 15 minute intervals, by interviewing patients to obtain medical information and measure their vital signs, including weight and height . • Provided patients with personalized treatment plans to address their health concerns and improve overall health by diagnosing their symptoms and reviewing their medical history . • Prescribed medication for patients, in accordance with the clinical needs of the patient, and the approved medication list . • Improved quality of care by performing minor surgical procedures on-site, increasing the percentage of patients receiving care in one visit from 30% to 70% • Arrange referral for patients requiring services not offered at the clinic by scheduling an appointment with the specialist and sending a referral letter . • Reviewed incoming reports (e.g. lab, x-ray, EKG) within 24 hours and initiated follow-up in a timely manner. • Promote a culture of quality and patient safety by participating in peer review, quality assurance, provider meetings, and other clinical meetings. • Assist in updating protocols and principles of practice as requested, to improve the quality of care
Ain Shams University Hospitals | Sep 2012 - Sep 2013
Medical Intern
• Performed a complete history and physical exam on new patients, by consulting with the patient, charting the results of the exam, and following up with the patient and the attending physician regarding results. • Completed the history and physical in the standard format used by the hospital, and delivered the results to the medical team for review. • Write orders based upon treatment plan reviewed by the resident and/or Attending Physician • Make sure that orders are being carried out and that the patient is stable • Managed the care of patients, including daily monitoring of vitals, medication management, and coordination of tests, to ensure efficient and effective care • Gathered information about medications, lab data, radiological findings and vital signs and performed a comprehensive review of the patient's medical history in order to prepare the comprehensive report on the patient's condition, which was then presented to the attending physician. • Entered daily orders, labs, and medication changes for the following day based on provider notes in the EMR • Complete discharge summaries for patients in accordance with the hospital's standard operating procedure by obtaining the resident's and the attending's feedback.
MediVisa for medical claims settlement. | Sep 2012 - Sep 2013
Health Insurance Medical Claims Auditor
• Perform coding to define diagnostics, treatments and procedures performed by the healthcare provider on ICD-10 and ICD-10-CM basis by reviewing the medical record, claims and coding data to determine appropriate coding, and billing levels. • Monitored and audited 1000+ medical statements and claims daily; entered information into the database using medical coding protocol to produce a statement or claim . • Gathered more information from healthcare providers about details and procedures done to the patient, by calling and asking for the information, which resulted in more accurate billing and more reimbursements for the provider. • Perform a daily interaction with healthcare providers and healthcare facilities, to review and analyze a medical claim, to bill correctly. • Applied clinical and medical knowledge to audit medical claims of healthcare providers ensuring accuracy of prescribed services and medication to be paid for by reviewing medical records, validating the services and medication prescribed against the medical claim, and contacting healthcare providers to clarify or correct information • Successfully processed 750 claims/day with a 97% accuracy rating and a 0% error rate using familiarity • Made sure that all HIPPA rules are applied in work place by contacting the appropriate department when any violations are noticed.
My Education
Take a look at my formal education
MBBBH , Medicine and Surgery (US Citizen)
Ain Shams University | 2012
High School Diploma, Biology and Biomedical Science (Pr- Med)
Sohag Military School | 2003