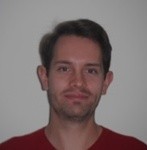 Data Scientist
University of Calgary | Canada
My Certifications
These are the industry credentials that I've earned.
Data Scientist
Professional
DataCamp Course Completion
Take a look at all the courses I've completed on DataCamp.
My Work Experience
Where I've interned and worked during my career.
Canadian Pacific Railway | Mar 2019 - Aug 2022
Specialist Mechanical Data Analytics
Alberta Health Services | Sep 2016 - Feb 2019
Project Assistant
Quality Assurance of medical linear accelerators for radiation therapy. Radiation dosimetry with optically stimulated luminescence (OSL) dosimeters.
University of Calgary | Sep 2016 - Feb 2019
Graduate Teaching Assistant
Provide instruction and guidance to undergraduate students in physics labs.
Calgary Co-op | Apr 2007 - Aug 2016
Produce Utility Clerk
My Education
Take a look at my formal education
Master's Degree in Physics
University of Calgary | 2019
Bachelor's Degree Honours in Physics
University of Calgary | 2015
Bachelor's Degree in Applied Mathematics
University of Calgary | 2015