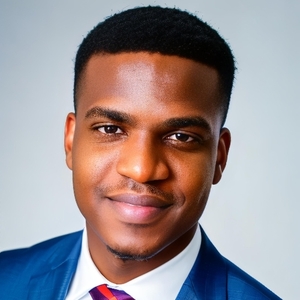 Student
Manipal Academy of Higher Education
My New Certification
Data Scientist Associate
My New Course
Introduction to Python
My New Project
Dr. Semmelweis and the Discovery of Handwashing
My New Certification
Data Scientist Associate
Data virtuoso, playing the chords of information to create harmonious insights.
My Certifications
These are the industry credentials that I've earned.
Other Certificates
Google Google Data Analytics Certificate
DataCamp Course Completion
Take a look at all the courses I've completed on DataCamp.
My Work Experience
Where I've interned and worked during my career.
The Headbrigde Media | Mar 2022 - Present
Writer
Airtel Nigeria | Dec 2019 - Feb 2020
Sales Executive
• Prepared a creatively thought out Route Plan for my team. • Displayed considerable knowledge of Airtel products and services in swaying the opinions of targeted customers • "Smartly switch" Gross Ad. customers from competitor networks to Airtel through the NCC approved Mobile Number Portability (MNP) • Drove "My Airtel Africa" software download with personalized Url. • Report to the project supervisor to induce changes in the upstream that will improve the subscriber's experience.
Government Secondary School Koguna | May 2018 - Mar 2019
High School Science Teacher
• Established and enforced rules for behavior and procedures for maintaining order among the students for whom I was responsible. • Instructed through lectures, discussions, and demonstrations in Chemistry • Established clear objectives for all lessons, units, and projects, and communicated the objectives to students. • Adopted teaching methods and instructional materials to meet students' varying needs and interests which helped raise the students' overall grade average from 'D' to 'B' • Observed and evaluated students' performance, behavior, social development, and physical health.
Epiphany Hospital and Maternity | Apr 2016 - Feb 2018
Lab-Technician
• Studied and efficiently performed tests on body fluids, and biological specimens. • Operated various machineries, and lab equipment to perform tests • Worked ambidextrously with delicate apparatus like test tubes, lenses, scapula e.t.c at an admirable pace. • Recorded the test results with computer programs like Microsoft Excel for study and scrutiny by the doctors and physicians • Cautiously counseled the patients based on the outcome of their test results. • Made sure the lab was always sterile.
My Education
Take a look at my formal education
Master's degree, Data Science
Manipal Academy of Higher Education | 2024
Bachelor of Science - BS, Biochemistry
Chukwuemeka Odumegwu Ojukwu University | 2017