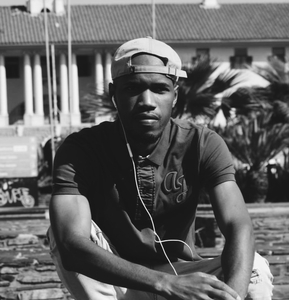 Vuyani Molosi
ML Engineer
FinTech | Pretoria, South Africa
My New Course
Introduction to Python
My New Project
Risk and Returns: The Sharpe Ratio
My New Course
Introduction to Python
Data visionary, envisioning a future transformed by the power of information.
My Certifications
These are the industry credentials that I've earned.
Other Certificates
WorldQuant University Applied Data Science
Amazon Web Services AWS Certified Cloud Practitioner
DataCamp Course Completion
Take a look at all the courses I've completed on DataCamp.
My Work Experience
Where I've interned and worked during my career.
FinTech | Sep 2022 - Present
Data Specialist
Freelance | Sep 2021 - Present
Machine Learning Engineer
Centre for Space Research (CSR) | Jan 2020 - Jan 2022
Research Fellow
My Education
Take a look at my formal education
Master of Science in Astrophysics
University | 2021
Bachelor of Science (Honours) in Physics with Computational Physics
University | 2019
Bachelor of Science in Physics with Mathematics
University | 2018
Bachelor of Engineering in Mechanical Engineering
University: Y1 | 2015