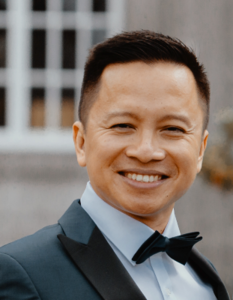 Kai Yung Tan
Senior Data Scientist
GroupM | Belgium
DataCamp Course Completion
Take a look at all the courses I've completed on DataCamp.
My Work Experience
Where I've interned and worked during my career.
Emakina.BE | Jan 2022 - Dec 2022
Data Scientist
•Customer segmentation for online streaming services •Qualitative Analysis - Customer/Client Personas B2B •Ad Fatigue Analysis - Social Media / DV360 •Proof of Concept :Customer Review Analysis using NLP •Proof of Concept : Scraping Retailer Pricing using Octoparse & ParseHub •Data Ingestion using Adverity •Using Google Cloud Platform for data transformation and data analysis. • BigQuery Machine Learning implementation. •Creating CRM Dashboard using Data Studio
Mediascale Benelux | May 2021 - Jan 2022
Data Scientist
Main tasks : Anomaly Detection - Anticipate errors of data ingestion - Improve data quality Contextual Analyzer -Extract relevant keywords from scanning topic-related content like articles, websites -Generate word cloud and network cloud to show the importance of the keywords and the relationship of the words TV analytics -Understand influence of TV GRP on the sessions -Generate TV plans based on ML model -Simulate the result of TV plans Causal Impact Analysis -Determine the baseline and uplift of sessions Marketing Mix Model -Measure the return of media investment and its incrementality effect -Optimize media budget
Mediascale Benelux | Feb 2021 - May 2021
Data Scientist Intern
* Assisting in maintaining databases and reporting potential mishaps * Involvement by assisting on the different stages of data handling * Assisting in optimising and refactoring current database architecture * Performing research tasks as part of ongoing R&D projects * Discussing with the team potential ideas for implementation
Alliance Offshore Drilling | Nov 2018 - Nov 2019
Offshore Asset Manager
Prepare, manage and coordinate rigs for contract activation and other rig operations and maintenance activities
Joulon | Jul 2017 - Dec 2017
Project Engineer
Works as directed by the Project Manager in providing support to activities in relation to the reactivation of the rigs in Cameroon, West Africa. 1. Borr Frigg Reactivation Project ( Jul 2017 – Sept 2017 ) 2. Borr Norve Reactivation Project ( Oct 2017 – Dec 2017 )
Scott and English Energy Pte. Ltd | Oct 2015 - Dec 2016
Operations Engineer
Works as directed by the Chief Operating Officer in providing support to operations activities in relation to the warm stacking of the rigs in USA and West Africa.
Vantage Drilling | Feb 2013 - Dec 2014
Operations Engineer
Works as directed by the Rig/Country Manager in providing support to the onshore and offshore Management team for all activities associated with the operations and maintenance of the assigned rig. Key Responsibility: • Involvement with managing the general day to day rig operations and planning ahead for future operations. • Liaise with the Vantage Singapore departments and Client as required to plan and execute Rig Operations. • Assist Rig/Country Manager with all projects including major modifications, upgrades, repair, class, Flag & regulation requirements of the Rig
Diamond Offshore | Aug 2012 - Jan 2013
Rig Engineer
Supports the Operations Manager in organizing, monitoring and implementing all MODU activities, in line with Company's health, safety, quality, commercial and environmental objectives. Key Responsibility: • Provide technical support, as required to the Operations Manager. • Provide guidance in selection of new or replacement equipment and systems. • Provide guidance on selection of engineering or repair companies for repair of equipment to be used on the MODU ensuring the equipment is fit for purpose. • Manage rig or equipment upgrades and survey or repair periods as assigned by the Operations Manager.
Weatherford | Jul 2011 - Aug 2012
Rig Engineer
Assist all operational functions of the rig(s) under Country Manager/Operations Manager Supervision: including safety, drilling, moving, logistics (material & personnel) and maintenance; coordinate all phases of the rig's operations in a safe, effective and efficient manner, including management of sub- contractor's services at the rig site. Maintain control of contractual equipment list and total rig inventory. Gain knowledge and experience for career advancement to Rig Superintendent.
Weatherford Drilling International | May 2010 - Jul 2011
Operations Support Engineer
Responsible for the gathering and analysis of operational data, support of data gathering systems, identifying and dissemination of best practices and assisting with performance improvement initiatives for assigned area. Provide support all functions particularly Tender, Operations and Technical Support as directed by Area Manager.
Transocean | Apr 2009 - Feb 2010
Operations Engineer - Asset
Responsible for the management of the assets in accordance with company policies and procedures. Coordinated and collaborated in a team spirit with the Rig Manager (Performance) in establishing shared goals. Ensured that rig equipment is properly maintained and repaired. Coordinated Regulatory, Class and Flag state surveys. Responsible for the preparation and management of the annual budget for the rig. Acted as champion and mentor asset crews to build strength in rig safety and asset management culture.
Transocean | Oct 2008 - Mar 2009
Operations Engineer - Performance
Assisted Rig Managers and Operations Manager to ensure that rig operations and Clients well program are performed in a safe and efficient manner. Monitored rig operational performance, maintenance results, and service quality to the client. Provided operational and technical support as required to the rig operations.
Transocean | Jun 2006 - Sep 2008
Rig Engineer Trainee
Worked offshore alongside with rig crews for 2 years. Completed On-the-Job Training (OJT) modules including HSE, Roustabout, Floorhand, Derrickhand, Assistant Driller, Driller, Electrical, Motor Operator, Ballast Control Operator, Materials Coordinator and Rig Safety Training Coordinator.
My Education
Take a look at my formal education
AI Bootcamp, Artificial Intelligence & Machine Learning
BeCode.org | 2021
Post Graduate Program , Artificial Intelligent & Machine Learning
The University of Texas at Austin | 2020
Diploma, Law
University of London International Programme | 2012
B.Sc., Mechanical Engineering
Universiti Teknologi Malaysia | 2006