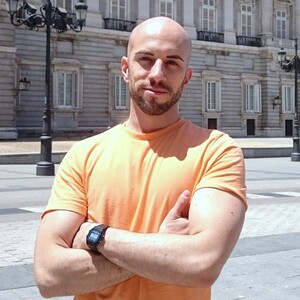 Adrián Melic
Software Developer Manager
Clever Ads | Zaragoza
DataCamp Course Completion
Take a look at all the courses I've completed on DataCamp.
My Work Experience
Where I've interned and worked during my career.
Clever Ads | Feb 2018 - Present
Software Developer Manager
Desarrollo en Python en AWS principalmente y Google Cloud. - Migración desde el monolito a una arquitectura de microservicios serverless (usando AWS Lambda, Step Functions, API Gateway, DynamoDB, MongoDB Atlas...). - Modelos de Machine Learning propios y uso de APIs ML externas (usando SageMaker, ECS, Docker, Google/AWS AI APIs, GPT-3, Dall-E, Stable Diffusion...). - Ideas experimentales para otros departamentos, especialmente de marketing. - Llevando un equipo de hasta 9 personas.
3 companies | Dec 2012 - Feb 2018
Clerk / Manager / Alarm Central Station Operator
Véndelo! | Nov 2006 - Sep 2012
Entrepreneur / Chief
My Education
Take a look at my formal education
Artificial Intelligence in Master's Degree
UNIR - La Universidad en Internet | 2023
Business Administration and Management in Bachelor's Degree
Universidad Nacional de Educación a Distancia - U.N.E.D. | 2022