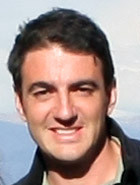 Sales Engineering Director
AspenTech | Houston, TX
My Certifications
These are the industry credentials that I've earned.
Data Scientist
Professional
Other Certificates
AWS AWS-100
Microsoft Azure Practictioner
DataCamp Course Completion
Take a look at all the courses I've completed on DataCamp.
My Work Experience
Where I've interned and worked during my career.
Aspen Technology | May 2022 - Present
Director Solutions Consulting, North America
· Drives and ensure long-term sustainable ARR with key AspenTech customer, addressing their needs and challenges with the company technology differentiators. · Collaborates with the Product Marketing team to further integrate SSE and HAT and engages with critical customers on Sustainability and Grow Initiatives programs, including CCUS, Upstream Automatization, Water Management, and Geothermal.
Aspen Technology | Nov 2019 - May 2022
Technical Sales Director, North America
In charge of orchestrating CSM and Pre-Sales teams for AspenTech SSE North America and North Latin America. - Increased pre-sales efficiency by 19% and increased the number of assists by 36%, achieving FY 2020 and FY 2021 on target despite the COVID pandemic and oil downturn. - Directed business development growth initiatives on sustainability and renewable energy for several energy and utility companies in North America · Developed and coined the "High Impact Targeted Solutions (HITS)" concept within Emerson E&PS (now AspenTech). HITS are dedicated Solutions teams composed of SMEs, data scientists, and Solutions Consulting Engineers in charge of addressing a specific customer issue in an accelerated timeframe.
Instituto Tecnológico del Petróleo y Energía | Feb 2018 - Nov 2019
Managing Director
Directed business strategy, growth, and partnership programs for ITPE (www.itpe.mx), an Energy Technology Institute in Mexico offering professional training courses certified by Institut Français du Pétrole (IFPen.com). 2018: 7-digit revenue from activities with energy, banking, and insurance companies in Latin America. 2017: Secured a $15m grant as a government stimulus for developing the ITPE institute. Exclusive representation of : • Dataiku Latin America Master Reseller for 2017 and 2018. • Institut Français du Pétrole (IFP): R&D partner and Certified Training center. • Ikon Science reseller in 2018 • Eliis Paleoscan reseller in 2018-Present (as Apogee)
Instituto Tecnológico del Petróleo y Energía | Sep 2016 - Nov 2019
Dataiku Master Reseller for Latin America (as Datadistik)
Instituto Tecnológico del Petróleo y Energía | Jul 2016 - Oct 2019
Apogee Technology Co-Founder / Ellis Paleoscan exclusive representation in Mexico
Beicip-Franlab | Jan 2015 - Jun 2016
Beicip North America Managing Director / Beicip Inc CEO
Closed $25M+ revenue, accounting for more than 40% of Beicip-Franlab global revenue, amid an oil downturn. Established strategic partnerships with international services companies and Universities, further accelerating Beicip's revenue growth in North America.
Beicip-Franlab | Jul 2012 - Dec 2014
Mexico Country Manager
2014: Closed a $40m+ multi-year deal with Pemex, with +46% growth. 2013: $10m+ annual revenue Led the business development and continuous improvement of Beicip-Franlab in Mexico and established it as one of Beicip-Franlab's most successful subsidiaries worldwide.
Beicip-Franlab | Jun 2011 - Jul 2012
Global Account Manager - Energy
2012: $8m+ annual revenue, +36% above target.
Austin GeoModeling, Inc | Jul 2008 - Jun 2011
Area Sales Director
Drove go-to-market strategy in 2 new geo-markets in Latin America, participated in the hands-on creation of custom developments solutions for Pemex and Ecopetrol and their deployment, and assuring double-digit revenue growth in North Latin America region semester after semester.
Emerson Automation Solutions | Jul 2006 - Jul 2008
Paradigm Geophysical / Field Operations Manager
$14m+ of yearly gross revenue in 2007 (over 30% growth vs the previous year) Developed consulting services activity in Mexico and established it as a new business line for Paradigm. Grew the team from 10 individual contributors into an organized structure of 55 talented and diverse consultants, working collaboratively across-domains. Main activities included: • Recruiting and training over 30 consultants in 2007 • Implementing regional software training programs • Developing a retention policy • P/L Management • Customer Support, Integrated Studies, and Seismic Processing Projects Management
Emerson Automation Solutions | Sep 2004 - Jul 2006
Paradigm Geophysical / Mexico Business Manager
Drove EarthDecision Gocad (now Skua) sales in Mexico. Successfully grew business from start-up to a multi-million USD revenue business • established a 7-digits contract (blanket order) with Pemex and PPI • Recruited, trained, and led 7 consultants for customer support and consulting services project • Change Management and Integration of Earth Decision Mexico team with Paradigm Mexico team after Earth Decision – Paradigm merger This leadership position was also completed by several technical consulting works, such as: • Fine Internal Velocity modeling for Muxub-Ixtoc location, Cantarell Field, Mexico (2005) • Fast-track evaluation and prospect detection for an unconventional gas field, Burgos Basin, Mexico (2005) • Trained 450+ technical consultants on Aspentech SSE technology over 4 years
Emerson Automation Solutions | Sep 2000 - Sep 2004
Paradigm Geophysical / Technical Account Manager
Hybrid role Technical Account Manager and Solutions Consultant for Paradigm Mexico - Participated and Led several Integrated studies and reservoir characterization projects: • Seismic Interpretation and Geological Modeling of an extensive shale- tectonics basin, Fortuna Nacional field and Vernet field, Macuspana Basin, Mexico • Salt Tectonics Seismic Interpretation, Marbella Cinco Presidentes, Mexico • Seismic facies classification for Fortuna Nacional field, Macuspana Basin, Mexico • Pore pressure prediction, Maximo field (Aguas Profundas), Camargo (Burgos) and Macuspana Basin, Mexico • Structural framework modeling, and velocity modeling for Marbella Cinco Presidentes, Mexico • Reservoir characterization for Chairel field, Tampico Area, Mexico, and Ensenada field, Puerto La Cruz, Venezuela
Emerson Automation Solutions | Sep 1999 - Sep 2000
Paradigm Geophysical / Sales Manager Venezuela
Technical Account Manager in charge of PDVSA and other IOCs (ENI, TOTAL, BP, SHELL, EQUINOR).
My Education
Take a look at my formal education
Master of Business Administration / MBA Candidate, Business Administration, Management and Operat...
Rice Business - Jones Graduate School of Business | 2016
Msc, Environmental Engineering - Exchange student
McGill University | 1997
Master of Science (M.Sc.), Geological Engineering / Hydrogeology
Ecole Nationale Supérieure de Géologie | 1997
B.Sc., Maths & Physics (double major)
Université François Rabelais de Tours | 1994