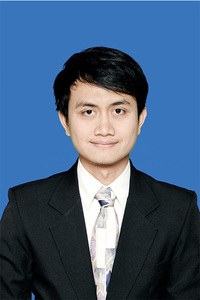 Ahmad Wali Radhi
Product Manager
Evermos | Indonesia
My New Course
Introduction to Python
My New Project
Introduction to DataCamp Projects
My New Track
Understanding Data Topics
My New Course
Introduction to Python
Data conductor, leading the orchestra of insights with analytical finesse.
DataCamp Course Completion
Take a look at all the courses I've completed on DataCamp.
My Work Experience
Where I've interned and worked during my career.
Takwa by HijrahFest | Feb 2022 - Jun 2022
Acting Product Manager
- Acting as the only one Product Manager in the company. - Launched 3 big products to ensure the user acquisition and retention metrics.
Evermos | Jan 2022 - Present
Product Manager
- Initiated to launch successfully the first MVP of company SEO Landing Pages as the strategic project by working closely with a small team consisting engineering and marketing members. - Discovering digital products as the company GMV driver and user retention engine. - Handling fraud management in digital product transactions.
ProductHood | Dec 2021 - Jan 2022
Global Associate Product Manager Fellow
Selected for the Global Associate Product Manager Fellowship Program December 2021 Batch among more than 1000 applications.
Abdi Nusa Kreasi | May 2021 - Jun 2021
Senior Consultant
- Constructed and designed integrative academic studies and draft of regional regulation on sports in Bogor City. - Managed the team to successfully present the draft result to the Bogor City government and Bogor Municipal Regional House of Representatives, resulting in acceptance of the draft and its academic studies. - Connected the stakeholders to the team to ensure effective communication in determining the Bogor municipality regional sports regulation system.
Takwa by HijrahFest | Mar 2021 - Present
Chief Strategic Business and Partnership Officer
- Led both product and marketing management functions in multiple new product development projects for establishing new revenue channels including event ticketing, premium video, and digital payment points for philanthropy funds (zakat, infak, wakaf). Accomplished attracting new customers and gain continuous earnings from the first 3-revenue streams by 6 months. - Established more than 20 strategic partnerships with reputable institutions and communities at the national level by 4 months. Succeed to enhance monthly users funnel, mainly resulting in active users increment by 25K users. - In response to special partner's requests, proactively deployed countermeasures to develop effective solutions that meet the budget requirements and resource limitation, resulting in the successful launch of usable, valuable and feasible products that prevented partnership termination and up to 10M IDR sales loss as well as increased gross margin by 10 percentage points.
Digital Skola | Mar 2021 - Aug 2021
Data Science Specialist
- Became a leading tutor in teaching data science for 6 batches with more than 100 students in 5 months. - Commenced strategic partnership and accomplished in supervising 5 crucial projects to be successfully implemented by the graduated digital talents of the company. - Continuously created an updatable comprehensive curriculum of end-to-end theoretical and practical data science.
Human Initiative | Sep 2020 - Dec 2020
Monitoring, Evaluation, Accountability, and on-Going Learning Officer
- Achieved notable MEAL activities collaborating with 6 regional NGOs from 3 great cities. - Developed the data procedure to reach project beneficiaries about 80,000 participants by 3 months. - Implemented statistics and data analytics framework, engaged stakeholders, executive leadership and team to ensure project success.
Digital Talent Scholarship | Sep 2020 - Nov 2020
Fresh Graduate Academy - Data Scientist
- Completed data science boot camp provided by Ministry of Communication and Informatics collaborating with IBM and got the certification of IBM digital badge as data science practitioner. - Accomplished to present a final project entitled stock market technical and fundamental analysis of public and private banks in Indonesia. - Co-founded a project team dealing with various competitions and projects.
Haifa Institute | Jan 2020 - Present
Strategic Advisor
- Initiated the collaboration with more than 50 diverse educational pundits to build a research institution taking roles in international strategic issues in the Muslim world. - Successfully inspired cross-organizational engagement and support for product change processes. This culminated in expanding product offerings and integrating an institutional message of innovation and progress, resulting in surpassing the number of users in a year more than 10K
Yayasan Baitul Maal Bank Rakyat Indonesia | Jun 2019 - Aug 2020
Social Program Supervisor - Bright Scholarship
- Got an employee award for gaining outstanding marks of job performance indicator. - Initiated, launched, and managed the primary internal products which are utilized as training platforms. Introduced a couple of concepts and methodologies that were used for the first time in the institution. - Increased the number of stakeholders partnerships from 6 to 20 organisations in a year.
Haifa Institute | Mar 2019 - Jan 2020
Co-Founder
Built a conceptual foundation of the institution to be the one-stop platform in research and business.
PT Mifa Bersaudara (ABM Investama Group) | Jun 2017 - Jul 2017
Operations Analyst
- Supervised technical operations of coal hauling management from the front of mining to the port. - Analysed the efficiency of hauling management and develop the best model for low-cost coal hauling.
My Education
Take a look at my formal education
Bachelor of Engineering - BE, Mining Engineering
Institut Teknologi Bandung | 2019