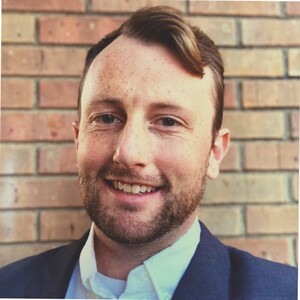 Alex Epperly
Software Engineer
Data Debased
My New Course
Introduction to Python
My New Project
Introduction to DataCamp Projects
My New Workspace
Introduction to Regression with statsmodels in Python
My New Course
Introduction to Python
Data adventurer, fearlessly exploring the vast landscapes of information.
DataCamp Course Completion
Take a look at all the courses I've completed on DataCamp.
My Work Experience
Where I've interned and worked during my career.
Naval Systems, Inc. | Sep 2022 - Present
Software Engineer II - Score Technology & Analytics Center (STAC)
Software Engineer II at the Score Technology & Analytics Center (STAC) at Naval Systems, Inc. Engineer ETL, ELT and data pipelines for DoD clients. Manage stored procedures and programmability tools to structure databases and data flows. Utilize Tableau, SQL, Python and other tools/platforms to analyze data and deliver visualizations and insights to both internal and DoD stakeholders.
CACI International Inc | Jun 2022 - Sep 2022
Analyst / Paralegal - DOJ - National Cryptocurrency Enforcement Team (Special Assignment)
Special assignment to National Cryptocurrency Enforcement Team at DOJ. Work directly to support new multi-agency team to combat cryptocurrency and digital-asset based financial crime and money-laundering. Use skills with technology to support multi-agency team with case data and analysis.
CACI International Inc | Apr 2022 - Jun 2022
Fraud Analyst / Document Management Analyst II - DOJ Fraud - Special Matters Unit
Supervise DMA I's and other junior personnel. Handle complex cases for the Fraud Section of the Criminal Division of the U.S. Department of Justice. Utilize a diverse tech stack to organize and analyze data from ongoing and past fraud investigations.
CACI International Inc | Dec 2021 - Mar 2022
Document Management Analyst I - DOJ Fraud - Special Matters Unit
Handle case data for the Fraud Section of the Criminal Division of the U.S. Department of Justice. Utilize eDiscovery and data analytical tools according to the needs of DOJ Fraud Section attorneys and other stakeholders. Process and produce discovery materials using information technology. Coordinate among internal and external agencies.
NeuroScience | Feb 2014 - Dec 2021
Behavioral/Executive Functioning Coach
Planned and delivered in-home and situational coaching and behavioral modification systems for clients dealing with executive functioning deficits, life-adjustment challenges, and psychological disorders. I used psychometric, psychological and behavioral data to craft and deliver service programs according to strict scientific best-practices guidelines. I helped manage projects with a team of mental health treatment providers to carry out treatment plans for clients as an adjunct to their primary cognitive/behavioral program.
The Next Step Public Charter School | Aug 2015 - Jul 2019
ESOL and Spanish Language Arts Teacher
Taught English for speakers of other languages (ESOL) and Spanish Language Arts in a diverse classroom in Columbia Heights, Washington D.C. Responsible for teaching basic, intermediate, and advanced English language skills to a variety of English-language learners. I also taught Spanish-language literacy classes to native speakers. I constantly utilized my background in clinical psychology and sociology to analyze student data and effectively deliver effective learning and manage the classroom environment.
University of Maryland | Aug 2014 - Nov 2015
Research Assistant, Maryland ADHD Program
University of Maryland | Oct 2014 - Aug 2015
Research Assistant - Center for Addiction, Personality, and Emotion Research
Research assistant in Carl Lejuez's Center for Addiction, Emotion and Personality Research (CAPER) lab. I was co-author of Association for Behavioral and Cognitive Therapies (ABCT) 2015 Poster: "Co-rumination and alcohol related problems in college students due to a causal relation of co- rumination to rumination to alcohol related problems: A preliminary finding." I was also a co-peer reviewer with Julia Felton, PhD on multiple academic journal articles.
Public Defender Service for the District of Columbia | Jul 2013 - Jul 2014
Intern
Intern at the DC Public Defender's Office of Rehabilitation and Development. Advocated for the rights of adjudicated individuals with mental health issues in the District of Columbia. Developed and strengthened a good working knowledge of both D.C. and United States Federal criminal laws and the legal system. Attend court hearings every week and review case documents. Work with attorneys, clients, and other ORD staff to review case files and plan for the best strategy in court. Reorganized and researched the updated 2013-2014 ORD training manual with most recent academic and scientific research into psychological, neurological, and sociological causes of criminal behavior.
The Settlement Group | Aug 2013 - Jan 2014
File Manager
it takes to run a successful business while acquiring knowledge of finance, customer relations, and professional efficiency.
Basque Government | Sep 2012 - Jun 2013
Auxiliar de Conversación • Euskadi - País Vasco
Assistant English teacher at IES Kantauri in Santurtzi, País Vasco. I helped organize and teach classes with native Spanish and Basque teachers, and I also led and instructed many classes on my own. Doing this with often unruly Spanish high school students has prepared me for pretty much any challenge that life can throw at me.
Junta de Castilla y León | Sep 2011 - Jun 2012
Auxiliar de Conversación • Castilla y León
Assistant English teacher in IES Las Salinas in Laguna de Duero, Valladolid, Spain. Working with middle and high school students from a wide variety of backgrounds was one of the most fun and rewarding experiences of my life. I helped a lot of kids improve their pronunciation, grammar, and above all, their confidence in managing the ins and outs of the English language.
University of Oregon | Sep 2010 - Aug 2011
Student Athlete Tutor, John A. Jaqua Center for Student Athletes
Provided private and group tutoring services to University of Oregon student athletes. Specialized in assisting student athletes with homework in sociology, psychology, comparative literature, Spanish, English, and Portuguese classes.
My Education
Take a look at my formal education
MPS in Clinical Psychology
University of Maryland College Park | 2015
BA in Sociology, Spanish
University of Oregon | 2011
Northern Virginia Community College | Invalid Date
University of Colorado Boulder | Invalid Date
Universidad Autónoma de Querétaro | Invalid Date