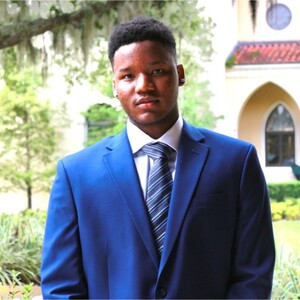 Alex Griffith
Accountant
Sagicor Life Insurance
My New Course
Introduction to Python
My New Project
Introduction to DataCamp Projects
My New Track
SQL Fundamentals
My New Course
Introduction to Python
Data scientist, turning data chaos into organized knowledge.
DataCamp Course Completion
Take a look at all the courses I've completed on DataCamp.
My Work Experience
Where I've interned and worked during my career.
Sagicor Life Insurance Company USA | Jun 2022 - Present
Accounting and Finance Technician
• Performed finance transformation projects including implementation development, updates, and execution to ensure relevance and to keep all stakeholders informed and engaged as needed. • Support IFRS 17 Program in terms development of learning the IFRS 17 processes implemented at SLIC and being a key Finance Department point of contact regarding IFRS 17 processes, documentation libraries, technologies • Perform business analysis tasks as needed by the department including conducting time studies, analyzing business data, reading and interpreting contracts and subsequently developing plans for adherence to the contracts • Perform routine accounting functions including organizing recurring meetings, creating and maintaining financial reporting checklists, conducting reconciliations, drafting journal entries, or other routine accounting tasks as required.
First Generation Investors | Sep 2021 - Dec 2021
Volunteer
• Boosted the knowledge of 8 high school students over 4 months by tutoring them on personal finance and the financial markets • Provided insight to students on possible career paths and their respective requirements in the field of finance through individual meetings • Strengthened intrateam communication through meetings with co-tutors to discuss student learning needs and schedule planning
Chi Psi Fraternity | Apr 2021 - Dec 2021
Recruitment Chair
• Enhanced leadership skills over 4 months by providing guidance and training for incoming Recruitment Chair • Demonstrated analytical skills by compiling a candidate database that provided insights on candidates' strengths and weaknesses • Illustrated strong communication through an informational presentation expressing my candidacy recommendations to the Executive Board
HAVAÍC | Jul 2021 - Aug 2021
Venture Capital & Private Equity Intern
• Fostered analytical skills over 6 weeks by conducting research on potential fintech investment opportunities in Africa • Created a compelling presentation over 4 weeks for a senior associate detailing investment opportunity in the African fintech landscape • Displayed leadership through the facilitation of weekly meetings with co- interns and development of a team project schedule
LMP Group | Jun 2021 - Jul 2021
Operations Intern
• Created informational documents for upcoming events after careful analysis and compilation of event offerings • Portrayed problem solving and critical thinking skills by developing a new organizational system for storing client information • Gained marketing and social media skills through the management of the company's Facebook and Instagram pages
Rollins College | Apr 2019 - Dec 2019
Peer Mentor
• Developed leadership skills by mentoring 20 first-year students over a 4 month period in their transition to Rollins College • Improved communication skills through monthly interviews that provided students with academic and career guidance • Fostered emotional intelligence by supporting students during emotional distress and turmoil through impromptu meetings and phone calls
My Education
Take a look at my formal education
Bachelor of Arts - BA, Major in International Business with a Minor in Economics and Social Entre...
Rollins College | 2022