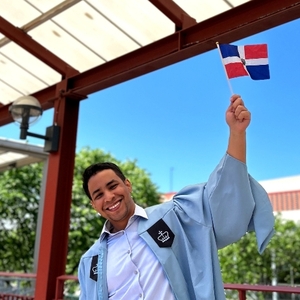 Machine Learning Engineer / Data Scientist / Software Engineer
Columbia University Graduate School of Arts and Sciences
My New Certification
Data Scientist Associate
My New Course
Advanced Deep Learning with Keras
My New Course
Building Recommendation Engines in Python
My New Certification
Data Scientist Associate
AI aficionado, dancing with algorithms in the realm of possibilities.
My Certifications
These are the industry credentials that I've earned.
DataCamp Course Completion
Take a look at all the courses I've completed on DataCamp.
My Work Experience
Where I've interned and worked during my career.
Columbia University Graduate School of Arts and Sciences | Sep 2021 - Dec 2021
Grader
Columbia University - Lehman College Public Interest Technology | Invalid Date - Present
Data Science Group | Jun 2021 - Aug 2021
Student Mentor/Intern
City University of New York-Herbert H. Lehman College | Dec 2020 - Apr 2021
College Assistant (Fullstack Developer)
Build and deploy a webserver for a website using the Go programming language which stores and fetches research publications. These publications contain tools written in R which let users alter and experiment with parameters which reflect the state of the economy.
self | Jan 2018 - Dec 2020
Freelance Software Engineer
Research Foundation of The City University of New York | Jun 2020 - Aug 2020
Research Intern
Developed the Poor State, Rich web app, incorporating data about the poverty levels across the United States into a single site.
CUNY Bronx Community College | Jun 2019 - Jul 2019
Computer Science Tutor
Provided attention and additional instructions for a Java workshop to aid in the transition of students transfering to Lehman College.
Research Foundation of The City University of New York | Jan 2019 - May 2019
Computer Science Teaching Assistant
My Education
Take a look at my formal education
Masters Degree in Statistics - Machine Learning Concentration
Columbia University Graduate School of Arts and Sciences | 2022
Bachelor's Degree in Computer Science Minor in Mathematics
City University of New York-Herbert H. Lehman College | 2020
Associate's degree in Computer Science
CUNY Bronx Community College | 2018