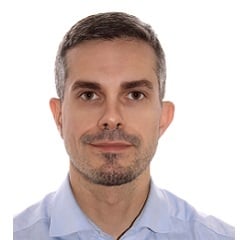 Álvaro López López
Telecom & Big Data Engineer
Technical Analyst at Aena | Madrid
My New Course
Introduction to Python
My New Project
Dr. Semmelweis and the Discovery of Handwashing
My New Track
Data Scientist
My New Course
Introduction to Python
Data whisperer, turning numbers into captivating stories.
DataCamp Course Completion
Take a look at all the courses I've completed on DataCamp.
My Work Experience
Where I've interned and worked during my career.
Aena | May 2022 - Present
Analyst Technician
Self-Employed | Mar 2021 - May 2022
Freelance Consultant
Database Administrator (MongoDB, Neo4J, Elasticsearch) at European Patent Office (EPO).
SOTEC CONSULTING | Jul 2020 - Mar 2021
Consultor
Center of Excelence MongoDB (CoE) at Banco Santander.
Deloitte | Dec 2019 - May 2020
Senior Specialist
everis | Jan 2017 - Nov 2019
Solutions Specific Knowledge Analyst. Data & Analytics
Certifications: - 2019: DevOps Foundation, MongoDB Certified DBA, MongoDB Certified Developer - 2017: CCA Spark and Hadoop Developer
GMV Sistemas S.A. | Apr 2009 - Jan 2017
Ingeniero de Telecomunicación. Sistemas Ferroviarios y de Estaciones
GMV is a privately owned technology global group founded in 1984. GMV provides engineering, development and integration of systems, software, hardware, specialized products and services in diverse industries: Aerospace, Defence& Security, ICT for Public Administration, large corporations and Healthcare, Cybersecurity and Intelligent Transportation Systems. Software engineer and Project Manager.
My Education
Take a look at my formal education
Máster Universitario en Análisis y Visualización de Datos Masivos, Ingeniería in Master
UNIR - La Universidad en Internet | 2023
Máster en Big Data Deportivo, Ingeniería
International Campus | 2020
Máster en Visual Analytics y Big Data, Ingeniería
Universidad Internacional de La Rioja | 2015
Ingeniero de Telecomunicación 
Universidad de Valladolid | 2009