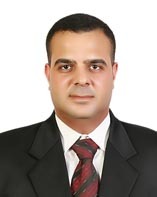 maher alsisi
administration specialist
ERTU | EGYPT
DataCamp Course Completion
Take a look at all the courses I've completed on DataCamp.
My Work Experience
Where I've interned and worked during my career.
Freelance | Sep 2020 - Present
Data Analyst
Through my career as administration specialist and human resources specialist, I found myself thrilled and engaged in data analysis for various activities, workforce analysis for workforce planning, financial cost analysis, return on investment analysis, marketing cost/ benefits analysis and much more. I was using Excel and SQL for most of my analysis and at July 2019 i started adding python to my arsenal via Udacity online FWD-data analysis nanodegree for total shift in my career. adding python opened more capabilities to data analysis via its unique libraries, in addition to web scraping and APIs and manipulating data via different platforms and different resources and formats.
Editor PR, Events & Communications | Jan 2008 - Jan 2009
client relations software analyst
- finding the best specific requirement in client relation management software tailored to the company needs and requests. - making a prototype on excel and access for both end-user interface and final reports
radio&tv union | Apr 2003 - Present
personnel specialist
payroll social insurance taxes vacations and leaves retirement promotions labor law ( the union is working according to labor law issued at 1979) and has its own internal regulations ) not to 2003 labor law that is working on private firms and companies)
radio&tv union | Oct 2000 - Mar 2003
studio coordinator
My Education
Take a look at my formal education
FWD data analysis professional Nano-degree, Data analysis
Udacity | 2020
higher study diploma, Human Resources Management
Cairo University | 2016
Certificate, Human Resources Management and Services
The American University in Cairo | 2010
diploma, system analysis and design
The Egyptian Institute For Accountants & Auditors | 2010
Bachelor of Commerce (B.Com.), Accounting
Cairo University | 2000