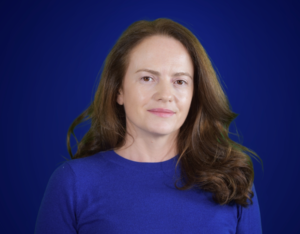 Business-focused AI-enhanced Full Stack Developer
Volteic Group | Bucharest, Romania
Harnessing the power of data for actionable insights.
My Work
Take a look at my latest work.
My Certifications
These are the industry credentials that I've earned.
Data Scientist
Professional
Other Certificates
MITx Machine Learning with Python-From Linear Models to Deep Learning
MITx Probability - The Science of Uncertainty and Data
DataCamp Course Completion
Take a look at all the courses I've completed on DataCamp.
My Work Experience
Where I've interned and worked during my career.
Freelancer, Volteic Group | May 2015 - Present
Business-focused AI-enhanced Full Stack Developer
Over the past few years, my passion for technology has driven me to develop a well-rounded multidisciplinary skill set that combines both technical and business expertise, which is highly valuable in today's fast-paced and constantly evolving technology industry. As a result, I have become a Business-focused AI-enhanced Full Stack Developer, equipped with a skill set that includes expertise in full stack development, machine learning, and business acumen. Throughout my career path in the technology industry, I have held various roles, each with its own unique set of responsibilities: Since 2021: Business-focused AI-enhanced Full Stack Developer 2017 - 2021: Tech oriented Business Designer & Developer 2015 - 2017: Business Consultant and Analyst ♣ As a Business-focused AI-enhanced Full Stack Developer, I specialize in developing end-to-end applications that leverage the power of artificial intelligence to drive business outcomes. ♣ As a Tech-oriented business designer and developer, I have worked with small and medium enterprises to help them increase efficiency, improve customer experience, overcome business challenges, and align their business models to changing environments. In this role, I combined my business expertise and knowledge with design and technology skills to provide a range of services, including business analysis and analytics, business process design and automation, digital transformation, customer experience design, and prototyping. ♣ In my previous role as a Business Consultant and Analyst, I helped solopreneurs and small businesses by analyzing their operations, identifying areas for improvement, and making recommendations for changes. I leveraged my business acumen to analyze business ideas, evaluate their feasibility, and provide guidance on how to turn them into successful ventures. Skills: Business Development · Business Analysis · Machine Learning · Full-Stack Development
Electrogrup | Sep 2001 - Feb 2014
From Design Engineer to Commercial Director
I have been bestowed with the great opportunity to gain the necessary skills and knowledge to lead and become a catalyst of change in the organization I joined, ELECTROGRUP. I have started as a naïve employee after completing higher education in 2001. Since then, I have had an amazing development in my career as it was like I am stepping into the ladder of success while being trusted with positions, one step higher each time. My career path in Electrogrup: 2001 – 2003 Design Engineer 2003 – 2005 Technical Team Leader 2005 – 2006 Technical Director 2006 – 2009 Development Director 2009 – 2011 Fiber Optic and Development Director 2011 – 2012 Commercial Development Director 2012 – Acting Executive Director 2013 – 2014 Commercial Director I had the following primary responsibilities: ♣ in technical roles: to ensure that projects were delivered on time and meet quality parameters required by customers, day-to-day planning and reporting, project implementation assisting (design engineering, resources planning, implementation activities supervision). ♣ as a Development Director: fiber optic investments implementation, green projects development and Management Integrated System regarding Quality, Environment, Occupational Health and Information Security design, implementation and certification, and ERP SAP implementation in all business functions. ♣ as a Commercial Director: business volume, customer relationship and procurement for ongoing projects. ♣ as an Acting Executive Director: company administrative tasks and day-to-day operation, profit and loss. Between 2006 and 2013 I was also a member of the directors board and shareholder, with responsibilities for the internal business processes optimization, IT infrastructure development and ERP implementation. Electrogrup is a Romanian company founded in 1997, providing power, telecom and civil infrastructure solutions. They offer turn-key design, implementation, maintenance, and dispatching services for complex projects at a national and international level. Website: https://electrogrup.ro.
My Education
Take a look at my formal education
MicroMaster in statistics and data science
MITx, Massachusetts Institute of Technology Online Learning | 2024
Master in business and administration, EMBA
European School of Management and Technology (ESMT), Berlin | 2017
Engineer in electrical field
Technical University Cluj-Napoca, Romania | 2001