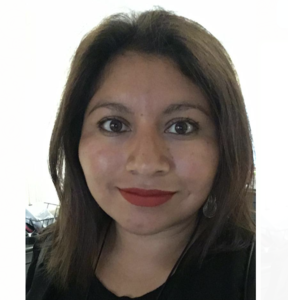 Ana-Maria O'Brien
Project Manager
Maynooth University | Cloyne
My New Course
Introduction to Python
My New Project
Introduction to DataCamp Projects
My New Track
Python Fundamentals
My New Course
Introduction to Python
Analytical maestro, orchestrating symphonies of insights with precision.
My Work
Take a look at my latest work.
My Certifications
These are the industry credentials that I've earned.
Other Certificates
PeopleCert PRINCE2® 6TH EDITION FOUNDATION N PROJECT MANAGEMENT
PeopleCert PRINCE2® 6TH EDITION PRACTITIONER IN PROJECT MANAGEMENT
DataCamp Course Completion
Take a look at all the courses I've completed on DataCamp.
My Work Experience
Where I've interned and worked during my career.
UNDP | Jul 2021 - Dec 2021
Software Developer
Worked in a multicultural environment mainly as a software developer. However, I was also tasked with being project manager for the implementation of a Printing Solution. Additionally, I conducted up skilling training in Power Bi as well as teaching basic technological skills. I also created a real-time dashboard via Power Bi and an application in PowerApps. Furthermore, I assisted as IT support for the needs of the all teams within ITM UNDP department.
RWS Moravia | Aug 2020 - Oct 2020
Business Data Technician
Performed web-based research to evaluate data quality. Applied critical thinking skills to identify high-level data trends. Validated information using web-based maps as well as articles, social media and official websites.
Africa Wood Grow | Sep 2017 - Dec 2017
Student Researcher
Conducted fieldwork as an internee of Africa Wood Grow an NGO dedicated to reforesting areas of Kitui, Kenya. While on internship I was tasked with monitoring the progress of tree plantation. The aims were to plant 3000 Melia Volkensii trees across twenty farmlands. Frequently, I updated social media to inform the public on the farmers activities in order to raise awareness of the issues of Deforestation and Climate Change and what is being done in this rural area in Kitui, Kenya.
Safe Passage/Camino Seguro | Mar 2015 - Aug 2015
Student Researcher
Camino Seguro is an NGO. Focused on education, it is located beside the largest garbage dump in Central America. Approximately, 500 tons of waste is disposed there every day. The types of programmes provided by this NGO plays a significant role as it impacts positively on the livelihoods of the local Guatemalans. This NGO benefits over 500 students including around 300 families. My duties as a data analyst were to input the attendance of students into their database system and to visualize the data. As a teacher I taught both English and Spanish to mothers and children.
Barnabrow Country House | Jan 2000 - Present
Assistant Manager
My duties ranged from receptionist, kitchen supervisor, bartender, server, set up coordinator, wedding coordinator and IT personnel.
My Education
Take a look at my formal education
Master of Science in  Data Science and Analytics
Munster Technological University | 2022
Master's Degree, Human Security
Aarhus University | 2018
Bsc International Development and Food Policy, International Decelopment and Food Policy
University College Cork | 2016
Language and European Studies
Cork College of Commerce | 2012
Certification in Exercise Health and Fitness 
University of Limerick | 2010