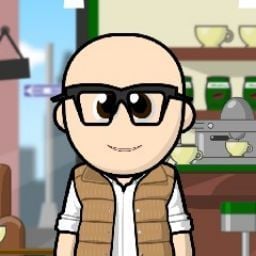 Anshu Bantra
Senior Data Analyst
Endeavour Drinks Group
DataCamp Course Completion
Take a look at all the courses I've completed on DataCamp.
My Work Experience
Where I've interned and worked during my career.
Endeavour Group | Aug 2022 - Present
Senior Data Analyst
Bushfire Recovery Victoria | Sep 2020 - Aug 2022
Senior Analyst (Recovery Analytics & Reporting)
As a Senior Data Analyst and for Recovery Analytics at Bushfire Recovery Victoria my key responsibilities were as follows: # Compilation of Master Data Repository which was collection of data being received from various agencies involved in the recovery work. Which required collecting and verification of data from various sources i.e. spreadsheets / API's etc. I had to liaison with Data Engineering Team for ingestion of data once verification was completed. # Analyzing and Reporting on the compiled data to answer various question being asked by the stakeholders and also to answer ministers questions from time to time. Also, at the same time designing and maintenance of Recovery Health dashboard to show the ongoing progress of work.
nbn™ Australia | Aug 2019 - Jun 2020
Data Analyst
As a Data Analyst and reporting specialist for HFC Capacity Deployment team my key responsibility was compilation of Master Capacity Deployment Register which is a source of truth for various HDC associated teams such as Docsis, Splits, Sherpa, PUSH, Amp Swaps, BFP, etc. In my tenure with this team I have been able to achieve the following: Key Achievements Data Quality & ETL | Modified the data collection process from being a manual copy and paste of data between Excel Workbooks to an automated task using Power Queries & VBA. Also, build in a lot of intelligent checks to highlight different conditions being fulfilled or missed and / or issues in collected data. Automation | Creation of various automated trackers for programs such as Gen 2. Which helps teams in planning by pulling in data from various sources and then using a complex business logic indicates / highlights suitable dates to safely carry out required activities. Reporting & Dashboards | Creation of various program specific automated reports, to deliver insights and help teams plan the correct course of action. Stakeholder Engagement | Worked with various program managers for understating their requirements to build reports / products. Complied data and Dashboards for various people thought-out Capacity Deployment team for weekly program reviews. Was a regular presenter to our Program GM / Program Director including all the team members in weekly Program Review meeting. Team Member | At start of COVID-19 situation, volunteered to be a part of committee as Data Analyst for assessing and planning the acceleration of works, to avoid network congestion during the sudden spike of usage, which as in addition to BAU. Was involved from the scratch to build the capacity and plan, participated in daily meetings and was able to build an automated dashboard to view daily progress of work and participated in proactively plan of changes.
EMS Brüel & Kjær | May 2019 - Jul 2019
Senior Data Analysis & Reporting Specialist
EMS Brüel & Kjær | Jun 2018 - May 2019
Data Analyst / Reporting Analyst (Power BI, Oracle, VBA)
Data Analyst and reporting specialist for reputed clients including major airports and manufacturers around the globe. Leads reporting development and continuous improvement of data management practices. _________________________________ KEY ACHIEVEMENTS ★ Completed long outstanding data report design request for a Lisbon Airport project within only a few weeks of starting in this role, achieving the complete satisfaction of the client and Service Delivery Manager. ★ Fixed systemic, historical issues in reporting for Los Angeles and Ontario Airports. ★ Resolved data problems by introducing new methodologies and structures. _________________________________ DATA ANALYSIS ► Data processing, cleansing, and transforming including data mining and exploratory data analysis (EDA). ► Manages external stakeholders at various worldwide airports including senior management. ► Elicits requirements using document analysis, scenarios, and business analysis techniques to develop requirement specifications using UML standards and frameworks. ► Combines datasets from multiple sources, identifying data quality issues and limitations, building data solutions for business requirements, and focussing on data integrity, quality and completeness. ► Uses data querying languages including SQL to extract patterns and knowledge from structured data sets up to millions of rows per dataset using data mining techniques including raw analysis, and visualisation. ► Identifies data visualisation and dashboard requirements with the business, then designs and implements dashboards, reports and dimensional cubes using Microsoft Power BI. ► Uses Power BI to model and transform data into suitable data marts and summary tables. _________________________________ METHODOLOGIES & FRAMEWORKS: Aglie TECHNOLOGIES & TOOLS: Oracle, Crystal Reports, Excel, VBA, Power BI, Jira, Confluence, MS Project
Ashurst | Jan 2017 - Jun 2018
Technology Trainer (MS Office, Data Analysis, Database Management)
Deliver technical training for a leading global law firm with 27 offices in 16 countries, developing IT training solutions and documentation for employees across the globe. Assists with data analysis and database management, improves processes and contributes to IT project delivery. _________________________________ KEY ACHIEVEMENTS ★ Trained 250 staff in Melbourne and developed training rolled out globally. ★ Planned and delivered company-wide training to support a major systems and process change as part of a global merger, running multiple training sessions a day for over a month for 400+ people. _________________________________ DATA ANALYSIS & PROJECT SUPPORT ► Resident Excel and data analysis expert supporting teams across the globe. ► Worked on 5 IT projects to ensure the successful adoption of IT system and process changes. _________________________________ TECHNOLOGIES & TOOLS: Microsoft Office, InterAction (CRM), 3E (Process Management), Databases, Telephony, Productivity Tools (Adobe Pro, Nuance Power PDF)
General Assembly | Sep 2015 - Present
Lead Instructor / Technical Trainer - Data Analysis (SQL, Python, Tableau, Power BI, Excel)
Lead instructor in data analysis using SQL, Python, Tableau, Power BI and Excel for a global education company with 15 campuses in 4 continents. Provides formal training and support for professionals in data analysis, Excel, Tableau and data management. _________________________________ DATA ANALYSIS AND EXCEL SME ► Melbourne's lead instructor for data analysis, providing both face-to-face and online training from introductory to advanced level. ► Delivered training for over 250 students. ► Supports and mentors students and working professionals in solving real- world data challenges. Handles complex technical queries and provides ad- hoc support in one-on-one and group sessions. ► Delivered Excel training from introductory to advanced level. _________________________________ TECHNOLOGIES & TOOLS: MS Excel, Tableau, SQL, VBA
Ashurst | Nov 2014 - Jan 2017
IT Analyst (MS Office, Databases, CRM)
Level 1 and 2 support for 27 law offices in 16 countries, working with diverse stakeholders. _________________________________ IT ANALYST & DATA ANALYSIS ► Built data collection and analytics capabilities. ► Service Desk analyst providing support for IT systems, applications, printing services, desktops, on-boarding, account creation, Exchange administration and telephony administration ► Established KPIs and contributed to process improvement and documentation for tasks such as on-boarding, exits, and systems administration (Exchange, Active Directory, telephony). _________________________________ TECHNOLOGIES & TOOLS: Microsoft Office, InterAction (CRM), 3E (Process Management), Databases, Telephony, Productivity Tools (Adobe Pro, Nuance Power PDF)
Canon Australia | Jun 2013 - Oct 2014
IT Onsite Coordinator / IT Support Analyst
Onsite IT support role serving Canon's clients. Improved processes through data collection and analysis. _________________________________ KEY ACHIEVEMENTS ★ Devised inventory management processes and data collection for printer consumables and implemented a printing and document management process, reducing printer down-time to near zero. _________________________________ TECHNOLOGIES & TOOLS: EFI (Electronics for Imaging), Canon proprietary printer management software, Excel
Allied Alloy Products | Apr 1999 - Nov 2012
Operations Analyst / Programmer / IT Infrastructure Analyst
Operations Analyst, accountable for analysis of enterprise operations including procurement, manufacturing processes, finance, office administration to name a few. IT Infrastructure Analyst, with accountability to design and build IT infrastructure from scratch for a manufacturing company. Successfully built IT systems including network, applications, server and desktop infrastructure as well as managing software procurement and end-user training on IT systems. Developed custom in-house software solutions. _________________________________ KEY ACHIEVEMENTS ★ Continual Improvement | Planned Procurement Strategies for procurement of material and consumables ensuring all the metrics are being met and costs are kept at the lowest. ★ Data Analysis | Designed dashboards and reporting schemas to evaluate best analysis outcomes for material procurement, manufacturing processes and finance office. ★ Knowledge Base | Designed databases and knowledge base for maintaining effective data collection and on issue remediation and fault diagnosis. ★ Process Improvement | Established KPIs & Metrics working with various department heads to contributed to process improvement and documentation. _________________________________ METHODOLOGIES & FRAMEWORKS: Agile, Waterfall TECHNOLOGIES & TOOLS: Microsoft Excel & VBA, Microsoft Office, Microsoft Access, AutoCAD, Solidworks, FoxPro / dBase, Pascal, VB, Exchange, AD
My Education
Take a look at my formal education
Masters, Business Administration (MBA)
Vinayaka Missions University | 2008
Masters, Commerce; Co-operative Management
Annamalai University | 2001
Advanced Diploma, Software Engineering
APTECH Computer Education | 1999