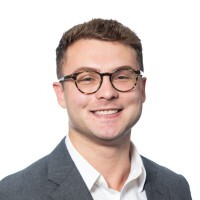 Anthony Palmeri
Data Analyst
SpendHQ
My New Course
Introduction to Python
My New Project
The GitHub History of the Scala Language
My New Course
Introduction to Python
Passionate problem-solver, leveraging data to drive impactful solutions.
My Certifications
These are the industry credentials that I've earned.
Other Certificates
FINRA Series 7
DataCamp Course Completion
Take a look at all the courses I've completed on DataCamp.
My Work Experience
Where I've interned and worked during my career.
SpendHQ | Jun 2022 - Present
Data Analyst - Business Intelligence
• Responsible for processing and creating/editing Alteryx workflows, importing client data for their refreshes, rolling up private equity portfolios for portfolio level spend analysis. • Provide ad-hoc data analysis support through spend assessments for our procurement consulting partners, Insight Sourcing Group and for 70 clients assigned to me. • Communicate data constraints, enrichment opportunities, and enhancement procedures to CPOs & procurement directors. • Implemented multiple companies, including Fortune 500 members, with over a $37B combined spend, each with different data challenges and issues.
The Home Depot | Jun 2021 - Jun 2022
Logistics Analyst
• Analyzed the end-to-end delivery experience for the customers, associates, and carriers. • Daily tasks included managing go-lives for carrier changes/mode additions, data pulls for delivery orders/CSAT comments, order investigations, and submitting store communications. • Managed multiple go-lives that include adding car service to 238 stores, 4 FDC market reconfigurations, and transitioning 17 markets to Roadie van. • Through an order window deep-dive, I uncovered an issue involving next-day orders not adjusting to a later pickup window. By discovering this issue and rectifying it with IT, the stores were given longer to prepare orders. • Analyzed and consolidated 283 truck type rules that determine which mode of delivery will be used. This included fiberboard molding rules that effected ~750 orders annually, resulting in a $18,750 annual savings.
Talent Path | Mar 2020 - Jun 2021
Data Analyst
• Completed three months of technical training on SQL, advanced Excel, Tableau, Power BI, and Python. • This included creation of Power BI & Tableau dashboards, using data visualization to create actionable insights. • Achieved intermediate SQL proficiency: data types, schemas, views, joins, groups, and querying. • Participated in an initiative to identify opportunities for growth within Diversity and Inclusion directly under Genuent CEO, Kip Wright. I assisted in analyzing yearly data from the Bureau of Labor Statistics where the data was cleaned and analyzed by race, ethnicity, industry, and gender. • Consulting Placement: Identity & Access Management Security Analyst
Merrill Lynch | Jan 2019 - Mar 2020
Operations Analyst
My Education
Take a look at my formal education
Master of Science in Analytics
Georgia Institute of Technology | 2023
Bachelor of Business Administration in Finance
University of Florida | 2018