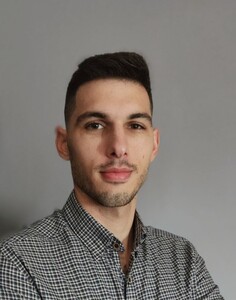 Antonis Choustoulakis
Data Analyst
Deloitte
My Certifications
These are the industry credentials that I've earned.
Other Certificates
Alteryx Alteryx Designer Core Certification
DataCamp Course Completion
Take a look at all the courses I've completed on DataCamp.
My Work Experience
Where I've interned and worked during my career.
Deloitte Greece | Jan 2021 - Present
Junior Product Associate in Tax & Legal
Kahlua Hotel and Suites | Apr 2019 - Aug 2019
Food and Beverage Manager
• Planned and carried out of F&B budgets. Reported to management sales results and productivity. • Managed food and beverage operations within budget and to the highest standards. • Checked food and beverage supplies and placed orders when needed. • Communicated and built strong relationships with vendors. • Planned, forecasted and executed food and beverage orders. • Recruited, trained, and supervised members of staff. • Microsoft Excel dashboard used to accomplish the above responsibilities. Achievements • Productivity increased, percent up-time, volume of production according to the planned schedule. • Managed the number of consuming products and restriction of not-usually used products. • Reduced the operation cost by 12%.
Financial Accounting-Taxation-Organisation, George K. Maniadis, | Jan 2015 - Jan 2017
Accountant and Finance
• Maintained the accounting books and financial records in NetSuite (Singular). • Prepared account reconciliations (cash, prepaids, fixed assets, accruals, revenue, expenses and inter-company transactions) NetSuite (Singular). • Assisted compliance reporting, including VAT and income tax and the issue of invoice documentation, Tenancy agreement via TAXISnet (Independent Authority for Public Revenue), Tax clearance certificate via IAPR. • Accounting/material archiving and archiving of documents. • Non-confiscatable bank account. • Request/receipt of passkey TIN / Tax Reg. No. - Tax Office, Changes in Registry details to individuals (e.g. change of address, change of identity, etc.). • Individual income tax rate (Ε1, Ε2, Ε3, Ε9) (Income Tax Return, Detailed Statement of Real Estate Leases, Statement of Financial Data by Business Activity, Property list). • Printing payment instalment identification number of annual road use taxes/ circulation tax, Debt Settlement, e-Administrative Fee (Document covering responsibilities). • Secretarial support (e.g. Informing clients about issues such as taxes, new allowances). • External Affairs (e.g. Receipt/Delivery of invoices collecting money, visited institutions for vary issues).
Fortezza café-club | Jan 2013 - Jan 2014
Assistant Manager & Supervisor
• Distribution and logistics: transportation activities, warehousing and order processing. • Administrative and management functions: Decreased the function costs (accounting), Human resources management. Achievements • Reduced the operating expenses by 15% and invested in experienced staff that improved customers service. • Innovative and quality products attracted new and more customers.
My Education
Take a look at my formal education
MSc , Data Science
University of Sunderland | 2020
Bachelor of Science - BSc, Economics
University of Crete | 2018