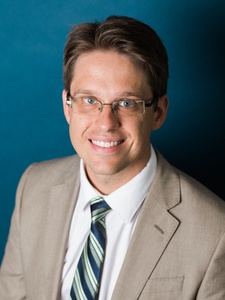 Associate Professor of Analytics
Institute for Advanced Analytics | Raleigh, NC
Authored Curriculum
Take a look at the content that I created on DataCamp.
My Most Recent Course
Forecasting Product Demand in R
4 hours
13 Videos
50 Exercises
8,436 Learners
DataCamp Course Completion
Take a look at all the courses I've completed on DataCamp.
My Work Experience
Where I've interned and worked during my career.
Institute for Advanced Analytics | Sep 2018 - Present
Associate Professor of Analytics
Elder Research | Jan 2018 - Sep 2018
Director and Senior Scientist
Elder Research | Jul 2017 - Dec 2017
Senior Data Scientist
Institute for Advanced Analytics | May 2010 - Jun 2017
Assistant Professor of Analytics
Helped innovate the current structure of education to better prepare a modern work force ready to communicate and handle a data driven future. Guided the program from 35 students to 120 graduating every year. Taught and developed new courses in statistics, mathematics, finance and operations research for the nation's first Master of Science in Analytics degree program. Mentor and consult students as well as businesses on modern analytic techniques for making data driven decisions.
North Carolina State University | Aug 2009 - May 2010
Statistical Consultant / Tutor in the Institute of Advanced Analytics
Taught and advised 39 students in Institute of Advanced Analytics at NCSU to raise their level of understanding in their coursework and practicum projects.
FMI Corporation | Oct 2006 - May 2009
Economic Analyst
Developed seasonal time series model for forecasting different construction sectors of national and statewide economies. Developed logistic models to assess the probability of success for bids on projects for a construction company to improve their decision and bidding process. Assisted in the development and implementation of the Nonresidential Construction Index (NRCI) that is published and used by construction firms and analysts to predict the current state of the residential construction market.
My Education
Take a look at my formal education
PhD, Statistics
North Carolina State University | 2010
Master of Statistics 
North Carolina State University | 2007
Bachelor of Science, Statistics
North Carolina State University | 2005
Bachelor of Science, Economics
North Carolina State University | 2005