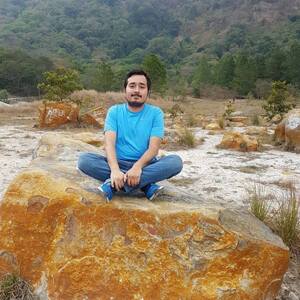 Arnoldo Jose Cuellar Zaldaña
Economist
University of El Salvador | San Salvador
My New Course
Introduction to Python
My New Workspace
Intermediate Python
My New Workspace
Course Notes: Introduction to R
My New Course
Introduction to Python
Algorithmic artist, painting vibrant pictures with lines of code.
My Work
Take a look at my latest work.
DataCamp Course Completion
Take a look at all the courses I've completed on DataCamp.
My Work Experience
Where I've interned and worked during my career.
Serfinsa S,A. de C.V. | Sep 2023 - Present
Data Visualization Jr.
GLM | Mar 2023 - Aug 2023
BI Analyst Jr.
GLM | May 2022 - Mar 2023
SI2 Analyst
My Education
Take a look at my formal education
Bachelors Economy in University of El Salvador
University of El Salvador | 2020