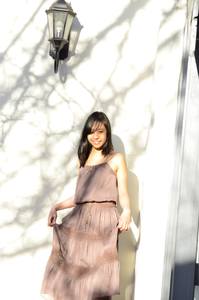 Jenny Luong
Researcher
UPenn | Philadelphia, USA
DataCamp Course Completion
Take a look at all the courses I've completed on DataCamp.
My Work Experience
Where I've interned and worked during my career.
University of Pennsylvania | Jul 2021 - Present
Senior Research Specialist
• Managing lab operations • Assisting in projects investigating sleep and development using Drosophila melanogaster
Foundation for Research and Technology - Hellas (FORTH) | May 2018 - May 2021
Research Fellow
Gene technology Access Centre GTAC | Jul 2012 - Aug 2017
Scientist demonstrator
Demonstrating the procedures of science practicals (mainly Biology practicals) Supervising students while they do their practicals Explaining scientific concepts to students
International House, the University of Melbourne | Feb 2016 - Nov 2016
Residential Tutor
• Provided academic and pastoral care for undergraduate students • Assisted in administrative duties
International House, The University of Melbourne | Mar 2013 - Nov 2015
Student Library Assistant
Library shift (3 hours/week). Responsibilities including: - Stacking books based on Dewey classification - Monitoring book circulations - Accessioning newly arrived books
University of Melbourne | May 2013 - Aug 2013
Vietnamese Student Ambassador
In a project focusing on Vietnamese students by the International Markets Team, I was one of six student ambassadors acting as a representatives of the Vietnamese international students at Melbourne University to interact with prospective students and promote the University.
International Student Services | Jan 2013 - Jan 2013
Volunteer
Answered any inquiries from and provided assistance to students during Orientation Week
International House, University of Melbourne | Jul 2010 - Nov 2011
Sound technician
Set up and operate audio equipments for events and performances
My Education
Take a look at my formal education
Doctor of Philosophy (Ph.D.), Molecular Genetics
University of Melbourne | 2017
Bachelor of Science (Honours), Genetics, Biochemistry
University of Melbourne | 2013
Bachelor of Science (BSc), Molecular Genetics
University of Melbourne | 2012