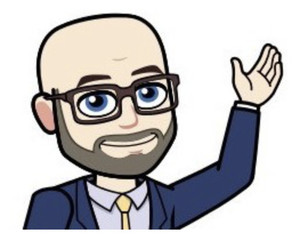 Ben Woodard
Data Scientist
Search Discovery
My Certifications
These are the industry credentials that I've earned.
Other Certificates
Adobe Adobe Analytics
DataCamp Course Completion
Take a look at all the courses I've completed on DataCamp.
My Work Experience
Where I've interned and worked during my career.
Search Discovery | Dec 2020 - Present
Data Scientist
Search Discovery | Jun 2019 - Dec 2020
Analytics Manager
Mary Kay Global | Aug 2017 - Jun 2019
Assistant Manager Web Marketing Analytics
Freelance | Feb 2007 - Jun 2019
Digital Marketing Analytics/SEO
* Digital Analytics expert consultant for North Point Community Church in Atlanta, GA * Advanced system integration necessary for effective marketing analysis by assuring quality data * Ran a 213 point SEO site audit that resulted in making changes and increased organic site traffic by 33% in less than 6 months. * Managed up to 20 client accounts at a time, hit deadlines and increased the digital footprint through digital marketing tactics, analysis and optimization. * Developed and managed a client's online membership site resulting in an increase of over 300% in members in a 14 month time period * Lead SEO for a 2,000+ product eCommerce website increasing revenue through generating more organic traffic by utilizing technical optimization techniques and front-end site edits. (Volusion and NetSuite) * Paid Digital Marketing Contractor for over 60 startups, nonprofit organizations, and for-profit companies since 2007.
SSAE 16 Professionals | Jul 2017 - Aug 2017
Marketing Manager
Human Coalition | Apr 2013 - Apr 2017
Marketing Analyst
Overhauled the existing email marketing platform by managing the migration of a database of 400,000 contacts from Hubspot to Pardot after negotiating with key stakeholders and vendors in order to save up to 50% on the cost of the ESP while increasing the email effectiveness. Developed and maintained email house file segmentation that increased open rates by 17%. Increased revenue by 60% on a campaign through A/B split testing hypotheses and analyzing the data to determine statistical significance. Standardized data quality across multiple systems and mediums in order to assure data consistency in offline and online lead generation initiatives resulting in better insights and action steps for the marketing team. Implemented advanced Google Analytics eCommerce integration with 4 different revenue generating platforms. These integrations helped improve long-term data analysis across our different websites and donation forms.
Burgess Road Baptist Church | Sep 2006 - Jun 2010
Youth Pastor
development, including: live video streaming, SEO, design, content management, and social media marketing.
Forrest Hills Baptist Church | Jan 2005 - Jan 2006
Youth Pastor/ School Teacher
Jr. High and High School Teacher and Jr. High Youth Director
AmSouth Bank | Jul 2003 - Aug 2005
Customer Service Representative
Took and received calls dealing with bank accounts, savings accounts, auto loans, and money market accounts. Selected Accomplishments: Received several awards for being the top sales representative for the month. Trainer for new employees. Became part of the supervisor team that would receive escalated calls from customers.
Small Baptist Church | May 2001 - May 2003
Youth Director
My Education
Take a look at my formal education
Pensacola Christian College | Invalid Date
Master of Arts, Master of Divinity
Pensacola Theological Seminary | 2005
Bachelor of Arts, Pastoral Ministries
Pensacola Christian College | 2001