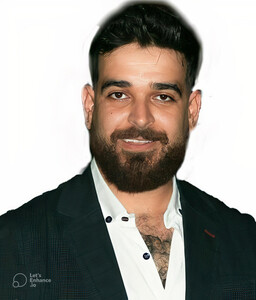 Mohammad bilal Qwider
Data Scientist
Damascus university
My New Course
Introduction to Python
My New Project
Find Movie Similarity from Plot Summaries
My New Track
Machine Learning Fundamentals
My New Course
Introduction to Python
Data conductor, orchestrating the symphony of insights with precision.
My Certifications
These are the industry credentials that I've earned.
Other Certificates
Coursera Introduction to Machine Learning in Production
Datacamp Joining Data with pandas
Datacamp Data Manipulation with pandas
Datacamp Intermediate Python
Datacamp Machine Learning Fundamentals with Python/SKILL TRACK
DataCamp Course Completion
Take a look at all the courses I've completed on DataCamp.
My Work Experience
Where I've interned and worked during my career.
FREELANCER | Jun 2022 - Present
DS
FREELANCER | Jan 2021 - Present
SOFTWARE ENGINEER
My Education
Take a look at my formal education
bachelor's degree in information technology engineering
Damascus University | 2022
bachelor's degree in Artificial Intelligence Specialization
Damascus University | 2022