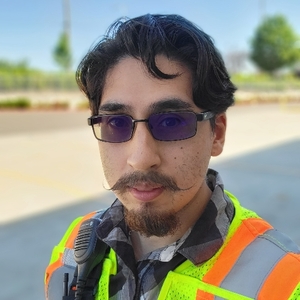 Analyst
Acumed, LLC. | Portland, Oregon
My New Certification
Data Analyst Associate
My New Project
Designing a Bank Marketing Database
My New Certification
Data Analyst Associate
Data Analyst with a Passion for Climate Action: Bridging the Gap between Data and Sustainability
My Work
Take a look at my latest work.
My Certifications
These are the industry credentials that I've earned.
Other Certificates
Western Governors University WGU Management Certificate
Western Governors University WGU Leadership Certificate
Western Governors University WGU Strategic Thinking & Innovation Certificate
DataCamp Data Analyst Associate
DataCamp Course Completion
Take a look at all the courses I've completed on DataCamp.
My Work Experience
Where I've interned and worked during my career.
Acumed | Jun 2023 - Present
National Accounts Analyst
• Analyzed and oversaw requests for price changes following contractual agreements, ensuring that product profit margins were maintained. • Oversaw the contractual agreements assigned to me with hospitals and surgical centers. This included managing pricing agreements, making pricing changes, and extending contract terms. • Supported several National Accounts Managers by assisting them with business planning and managing contracts thoroughly and comprehensively through data analysis.
UPS | Aug 2019 - Sep 2022
Buildings and Systems Engineering Specialist
- Successfully implemented a Damaged Materials Program in the UPS Hillsboro Hub, resulting in improved handling of hazardous materials and damaged goods. - Led the development of the scope of work and cost estimates for building and systems engineering projects, resulting in improved efficiency and cost savings. - Identified and resolved bottlenecks in automation equipment through data analysis and process improvement techniques.
UPS | Aug 2018 - Aug 2019
Control Room Supervisor
- Utilized data analysis and communication skills to improve package sortation and prevent potential issues. - Coordinated with multiple departments to ensure smooth operations and timely decision-making.
VelaPoint Insurance | Apr 2016 - May 2018
Licensed Insurance Retention Agent
- Licensed in 43 states for Health and Life Insurance. - Worked to retain the company's client relationship by addressing concerns and offering tailored insurance policies.
VelaPoint Insurance | Oct 2014 - Mar 2016
Health and Life Insurance Agent
- Licensed in 43 states for Health and Life Insurance. - Used a consultation approach to simplify insurance for clients while offering the most relevant policies.
Gresham Toyota-Scion | Aug 2013 - Oct 2014
Sales Associate
- Implemented innovative sales techniques, such as creating personalized vehicle videos, resulting in increased customer satisfaction and repeat business.
My Education
Take a look at my formal education
Bachelor of Science Business Administration, Management in Business Management
Western Governors University | 2023
Entrepreneurship/Entrepreneurial Studies
Truckee Meadows Community College | 2013