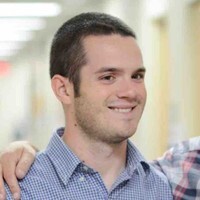 Brian Barnes
Business Intelligence Analyst
University of Michigan Health - West | Grand Rapids, MI
My Certifications
These are the industry credentials that I've earned.
Other Certificates
Tableau Tableau Desktop Specialist
DataCamp Course Completion
Take a look at all the courses I've completed on DataCamp.
My Work Experience
Where I've interned and worked during my career.
University of Michigan Health - West | Aug 2022 - Present
Business Intelligence Analyst
Build and support business intelligence and analytics assets on the Enterprise Data & Information Services team. - Conduct analysis of departmental and organizational business intelligence initiatives - Advocate for continuous adoption of Agile development best practices and CI/CD solutions to promote structured workflows - Lead a small group of .NET developers in the design and implementation of custom data governance software - Design, test, and deploy ETL pipelines, data extracts, PowerBI dashboards, and SSRS reports - Specialize in financial reporting and analytics
Truepill | Feb 2022 - Jun 2022
Reporting Analyst
Supported pharmacy reporting and analytics for the purpose of demonstrating compliance with state and federal regulatory law, performance metrics set forth by pharmacy benefit managers, and contractual commitments to numerous healthcare partners. - Serviced ad hoc data requests to Compliance, Legal, and Pharmacy Operations teams using SQL (Snowflake) and Python. - Collaborated with Privacy, Security, and Compliance teams to regularly ensure compliance of self-service analytics in Looker with the HiTrust framework.
State of Michigan, Department of Treasury | Nov 2016 - Feb 2022
Financial Analyst
Worked in the Michigan Department of Treasury's Office of Revenue and Tax Analysis administering personal property tax reimbursements under the Local Community Stabilization Authority Act.
Tax Foundation | Jan 2016 - Apr 2016
Public Policy Intern
Researched state tax policy and contributed to the Tax Policy Blog, collected and cleaned data for staff economists, and monitored the economic consequences of state tax policies.
My Education
Take a look at my formal education
Non-Baccalaureate Adult Learner in Computer Science
Florida State University | 2023
Bachelor of Arts in Economics
Hope College | 2015