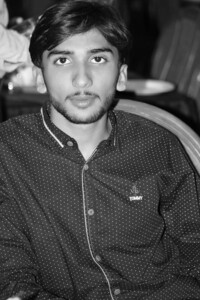 Ehtisham Sadiq
Data Scientist
PUCIT
DataCamp Course Completion
Take a look at all the courses I've completed on DataCamp.
My Work Experience
Where I've interned and worked during my career.
Self-employed | Sep 2022 - Present
Django Developer
As a Django Developer, I am responsible for building and maintaining web applications using the Django framework. This role requires expertise in Python programming language, database management, and web development concepts.
Freelance | May 2022 - Present
Data Scientist
As a data scientist and ML engineer, I'm working on developing and deploying machine learning models to solve complex business problems. I have a strong understanding of statistics, data analysis, programming, machine-learning algorithms, and NLP related tasks.
Freelance | Aug 2021 - Present
Data Analyst
As a data analyst, I'm responsible for collecting, processing, and performing statistical analyses on large datasets to help organizations make data-driven decisions. I often use tools like SQL, Python, Excel, and data visualization software to present insights and recommendations to stakeholders or organizations.
Self-employed | Mar 2021 - Present
Python Developer
As a Python developer, my primary responsibility is to design and develop Python-based applications and systems that meet business requirements. I have a solid understanding of core Python concepts, libraries, and frameworks and am able to write clean, efficient, and scalable code.
My Education
Take a look at my formal education
Bachelor's degree, Computer Software Engineering  · (October 2019 - June
University of the Punjab | 2023
Intermediate , Pre-Engineering
Punjab Group of College, Okara | 2019
Matriculation , Science
District Public School & College Okara | 2017