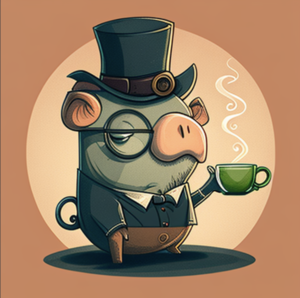 Brandon Toborg
Director
Konnextn LLC | Remote
My New Course
Supervised Learning with scikit-learn
My New Course
Data Science for Business
My New Course
Supervised Learning with scikit-learn
Data analyst getting my hands dirty with machine learning and data engineering.
My Work
Take a look at my latest work.
My Certifications
These are the industry credentials that I've earned.
Other Certificates
Coursera Google Data Analytics Professional Certificate
Google Project Management Certificate
DataCamp Course Completion
Take a look at all the courses I've completed on DataCamp.
My Work Experience
Where I've interned and worked during my career.
Freelance | Mar 2020 - Present
Data analyst/project manager
Managed diverse projects for clients from platforms like UpWork and Fivver. Developed ad hoc dashboards and reports, offering actionable business insights. Educated small businesses on leveraging data and technology for growth.
Diageo | Aug 2017 - Aug 2020
International Brand Ambassador - Senior Manager
Circle Circle dot dot | Jan 2016 - Dec 2019
Board of Directors Member
Contracted by Sprinklr | Jan 2013 - Dec 2016
Data Manager
Contracted by Unicorn Sprinklr to supply-demand generation through local contacts Ran a remote team across 4 countries responsible for delivering contacts per month Responsible for $100M in the pipeline resulting in 10s of millions in closed revenue. Worked with Sprinklr's global director to ensure the timely deliverability of all spreadsheets submitted by the team
Various | Jan 1995 - Dec 2012
Bar consulting and sales roles
Various roles that provided experience in consultancy, sales, and marketing. Roles included Bar Consultant, Sr. Sales Manager at Qwest Communications Int, Technical Smartphone Educator at Sprint PCS, and various management roles in the hospitality industry.
My Education
Take a look at my formal education
Coursework - technical product business management in product business management
Western Governors University | 2020
Coursework in Cybersecurity, Cyber/Computer Forensics and Counterterrorism
University of Maryland University College | 2017
Full Stack Web Development
coding dojo | 2015