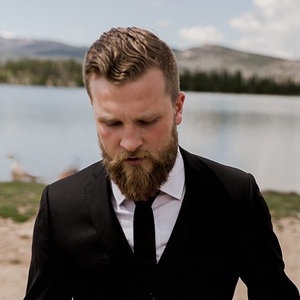 Brennan Platt
Marketing Director
Beck & Stone
DataCamp Course Completion
Take a look at all the courses I've completed on DataCamp.
My Work Experience
Where I've interned and worked during my career.
Beck & Stone | Oct 2022 - Feb 2023
Marketing Director
Overseeing a team of three strategists to directly manage marketing campaigns for over ten clients. Reviewing current marketing trends and advertisements to determine the effectiveness of different styles and strategies. Inputting data regularly to investigate trends to assist in making future decisions. Analyzing sales numbers in comparison to the marketing budget in order to find the profit margin and which campaigns were most effective. Researching competitors to stay current with similar products or services on the market. Working with both the sales and communications departments to develop successful strategies and campaigns that attract new clientele and keep current clients. Collaborating with other executives to make high-level decisions regarding the budget and the direction of the company Creating and maintaining a successful brand and image that attracts customers to the product or service. Developing marketing strategies for new products or services that comply with current company standards.
Yakima Herald-Republic | Jan 2020 - Jan 2022
Marketing Manager
• Leading a team to overhaul local Real Estate website and marketing campaign, while working with local real estate agents to transition them from traditional print advertising to digital advertising on new website. • Leading a team to develop new website and marketing campaign to bring local Wineries, Breweries, and Distilleries products to surrounding 250-mile radius. • Hold marketing meetings on weekly basis, communicating market and industry trends based on sourced data. • Create marketing plans for 40+ businesses, including but not limited to Real Estate, Finance, Retail, Food, Beer/Wine, Automotive, and more. Marketing plans are developed with industry specific trends at the forefront of focus. • Manage the onboarding of clients, research and development phase, content creation, data testing, and execution and reporting of marketing campaigns ranging from SEO/SEM, Paid Social, Audience Extension, OTT/CTV, and more. • Collaborated with two web developers to overhaul web pages, increasing traffic by 30% within 90 days. • Developed a marketing campaign for local non-profit marathon which resulted in an approximate 60% year-over-year sign-up growth, and 40% year- over-year attendee growth. • Gained new leads for an Automotive dealership by an average of 2-3 leads per week. • Helped local Furniture retail store overhaul their marketing budget, finding approximately $3,000 per month to put towards social media efforts.
Steve Hahn's Auto Group | Aug 2019 - Mar 2020
Sales Consultant, Product & Marketing Specialist
• Utilized social media to market dealership, increasing leads by approximately 60 per month. • Oversaw the social media marketing for a Holiday specific event, resulting in immeasurable growth from previous years of the event. • Researched industry trends and reported them to general manager. Shifted funds to new methods of marketing resulting in a trickle of approximately 8% increase in ad-engagement. • Generated 100+ weekly sales leads through cold call sales and systematic email outreach; completed due diligence to qualify leads based on credit, industry and location. • Accelerated sales goals, generating approximately $800,000+ in new sales while increasing sales funnel. • Interpreted client requests and established firm relationships with new clients, increasing client funnel by 10% each month. • Led a team to advertise the dealership for four days at local annual fair. Through the efforts of my team through the campaign, 15 leads were generated, with 11 sales being made.
Yakima Foursquare Church - Encounter | Jan 2017 - Present
Worship Leader and Music Director
• Lead and develop a team as the Music Director. • Create engaging music sets while directing team of 8-10 volunteers each week. • Teach music, music theory, and sound production to volunteers and paid staff.
AT&T | Nov 2012 - Aug 2019
Store Manager
• Hired, coached and led sales team of twelve to make sales calls, make client visits and close deals; generated over $1M in sales contracts. • Launched sales campaigns to increase effective marketing and promotion of certain new products, increasing sales by a minimum of 20% year-over-year. • Analyzed each team members strengths and developed sales goals that would result in at least 10% increase month-over-month. • Led team to receive regional recognition for outstanding sales and growth performance. • Consistently recognized, year after year as a top performing store in the West Coast, United States. • Held monthly training sessions to educate team on industry trends, while also teaching methods to overcome difficult situations. These monthly efforts resulted in individuals being capable of handling any situation that came at them without needing to be coddled along the way. This resulted in a thriving work environment with autonomy and efficiency. • Maintained the day-to-day upkeep, efficiency, and marketing of brick-and- mortar location. • Hired as Sales Support Representative, promoted in less than a year for upstanding knowledge and aptitude.
Starbucks | May 2010 - Nov 2012
Starbucks Coffee Co. Partner, Barista and Clerk
• Worked as barista, upholding the Starbucks corporate work ethics. • Prepared and produced beverages and food. • Maintained an upstanding level of cleanliness, while working with a team that was recognized as a regional leader in performance.
Johnny's Boys Hot Dogs | Jan 2002 - Present
Co-Owner
• Owned and operated family-run restaurant. • Learned sales and marketing techniques before the digital age expanded capabilities. • Brought business from Connecticut to Washington as a mobile food cart, setting up for special events at soccer fields, fairgrounds, farmers markets, and more.
My Education
Take a look at my formal education
Some College in Marketing & Communications
Yakima Valley College | 2012