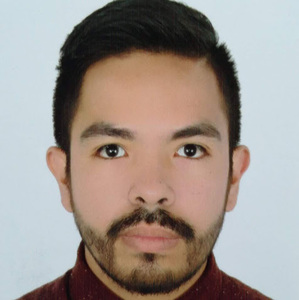 César Aarón Fernández Niño
Data Science
Siderperu | Lima - Perú
My Certifications
These are the industry credentials that I've earned.
Other Certificates
Microsoft Microsoft Certified: Azure AI Fundamentals
Datacamp Machine Learning Scientist with Python Track
Datacamp Data Analyst with SQL Server Track
Datacamp Python Programmer Track
Coursera-John Hopkins University Data Science
DataCamp Course Completion
Take a look at all the courses I've completed on DataCamp.
My Work Experience
Where I've interned and worked during my career.
Farmacias Peruanas | Oct 2022 - Present
Data Analyst
SIDERPERU | Feb 2022 - Sep 2022
Practicante profesional
Desarrollo de proyectos de ciencia de datos e industria 4.0, creación y mantenimiento de dashboards, apoyo y desarrollo de pipelines para mantenimiento de base de datos.
Vida Software SAC | Nov 2020 - Dec 2021
Data Scientist
Científico de datos encargado de la creación de modelos de estadísticos y limpieza de datos: - Segmentación de clientes por localidad de distribuidores. - Análisis RFM para la evaluación de valor de los clientes. - Forecasting de demanda de productos mensuales por distribuidor. - Análisis de retorno de clientela por distribuidor por mes. - Sistema de recomendación para agilizar el proceso de ventas buscando productos alternativos.
Tutor Doctor | Oct 2017 - Oct 2020
Tutor
- Asesoramiento academico freelance para universitarios de las carreras de ingeniería en los campos de estadística, investigacion operativa, programacíon y matemática.
Balflex Perú | Jan 2019 - Dec 2019
Asistente Logístico e ingeniero de datos jr.
- Creación de una base de datos relacional en postgreSQL para el seguimiento logístico de almacén y ventas realizadas por el equipo de ventas. - Creación de reportes para gerencia de los activos restantes en almacén y creación de un dashboard en excel conectada a la base de datos creada.
UPC Lima , Perú | Mar 2016 - Dec 2018
Tutor
Tutor académico de matemática y estadística en la Universidad peruana de ciencias aplicadas. - Dictado de clases para grupos pequeños y dictado de talleres para grupos de 20 o más. - Creación de material de estudio para los estudiantes. - Seguimiento del desarrollo académico de los estudiantes.
My Education
Take a look at my formal education
Pregrado, Ingeniería Industrial
Universidad Peruana de Ciencias Aplicadas | 2021
Bachelor of Applied Science - BASc, Mathematics  · (agosto de
Universidad Nacional del Callao | 2015