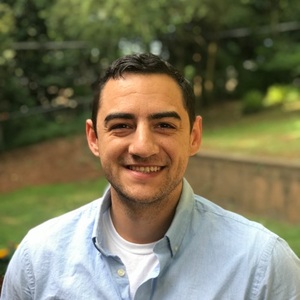 Data, Manager, Tech, Real Estate
OTher
My Certifications
These are the industry credentials that I've earned.
DataCamp Course Completion
Take a look at all the courses I've completed on DataCamp.
My Work Experience
Where I've interned and worked during my career.
Ribbon | Jan 2021 - Nov 2022
Valuations Manager
Built and managed both the team and operations responsible for providing unbiased home valuations to ensure homes appraise setting homeowners up for success, reducing risk, and promoting fairness in the homebuying process. • Hiring manager for multiple valuations and inspection specialists and team lead positions • Onboarded and trained members of the team using shadowing, slide deck presentations, hands-on training, and one on ones, including the development of training materials such as online training courses (Lessonly) • Built data visualization dashboards using different tools such as Excel, SQL, and looker • Developed the valuations quality program which consisted of a variety of different audits leaning on data analytics for deeper insights. Identified specific opportunities for process improvement and communicated the results of the program through reports and policy recommendations. • Collaborated cross-functionally with leaders and managers in different parts of the business organization
Ribbon | Sep 2019 - Jan 2021
Valuation Specialist
Completed home valuations and reviewed home inspection reports assessing the real property and business risk to Ribbon and the homebuyer • Completed home valuations for over 6,700 properties in 13 different states resulting in 595 deals for the company. • Reviewed over 300 inspection reports and determined needed repairs.
The Efird Corporation | Sep 2018 - Aug 2019
Certified General Appraiser
Produced credible and viable appraisal reports of various types of commercial properties for clients and intended users • Wrote USPAP-compliant appraisal reports for various types of properties including industrial, retail, restaurant, office, and new construction • Explored the use and adoption of new technologies and software platforms • Led the effort in writing and developing new standardized appraisal templates to establish more consistency throughout the company.
Texas Army National Guard | Aug 2013 - Aug 2018
Field Artillery Officer
• Led a group of 8-12 soldiers to accomplish various artillery, transportation, and logistical missions as directed by a commanding officer • Assisted the command staff in the planning of and operations of the unit by writing operations orders, training schedules, and preparing PowerPoint presentations and briefs • Worked with other officers to develop and implement training to ensure unit preparedness and mission readiness • Fostered a collaborative and inclusive environment by focusing on morale and esprit de corps • Earned a commission as an Army officer by successfully completing Basic Training, Officer Candidate School, and Field Artillery Basic Officer Leadership Course
Integra Realty Resources | Mar 2018 - Jun 2018
Real Estate Appraiser
Texas Appraisal Team | Apr 2015 - Dec 2017
Real Estate Appraiser
• Conducted property inspections, including fully FAA licensed aerial photography with personal drone • Prepared USPAP compliant condemnation reports that have been through a review process and met standards set by government agencies such as the Texas Department of Transportation • Acted as the designated representative of the company at meetings with governmental clients • Conducted sales research including confirmations with related parties, inspections, and sales data gathering and analysis • Prepared appraisal reports for court proceedings to ensure thoroughness for potential cross-examination • Worked in a team atmosphere by collaborating with colleagues while working with clients and reviewers, and communicating with property owners to complete projects to meet strict deadlines
Pin High, Inc. | Aug 2012 - Apr 2015
Operations Specialist
Pin High, Inc. is a producer of high-end Golf Club ID labels. My responsibilities include responding to customer service emails and calls, production of golf club id labels, mailing and shipping products, web development and general office administrative duties.
Texas Army National Guard | Jun 2011 - Aug 2013
Officer Candidate
Statewide Remodeling | Jan 2012 - May 2012
Design Specialist
bathroom remodeling projects. Conducted business to customer interactions including in-home sales, paperwork and finance.
Re-elect State Rep. Linda Harper-Brown | Jun 2010 - Nov 2010
Field Coordinator
Organized and implemented the grassroots plan for State Rep. Linda Harper- Brown's re-election campaign including: Coordinated Election Day, Organized and Recruited Volunteers, Canvassed and Phone banked, Edited Media, Conducted Precinct Analysis
Texas House of Representatives | May 2008 - Aug 2008
Legislative Intern
My Education
Take a look at my formal education
Bachelors of Art, International Relations
Austin College | 2010
International Relations and Affairs
IES Abroad | 2009