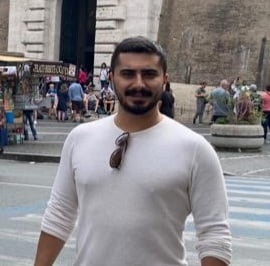 Can ARSLAN
Business Data Analyst | Data-Driven Strategy
Arslan
My New Course
Introduction to Python
My New Project
Dr. Semmelweis and the Discovery of Handwashing
My New Track
Python Fundamentals
My New Course
Introduction to Python
Statistical poet, weaving elegant stories with the threads of data.
DataCamp Course Completion
Take a look at all the courses I've completed on DataCamp.
My Work Experience
Where I've interned and worked during my career.
Miuul | Jan 2023 - Present
Teaching Assistant
Veri Bilimi Okulu | Sep 2022 - Jan 2023
VBO Data Analytics Bootcamp Participant
Study Subjects: • Excel Analytics • MS SQL Query • Data Analysis and Data Visualization with Python • Decision Making with Statistics and Analytical Methods • CRM Analytics • Data Analysis and Data Visualization with Power BI • Introduction to Marketing Engineering • Advanced Marketing Engineering • Industry 4.0 and IOT Analytics • HR Analytics • Brand Management with Big Data and Artificial Intelligence Technologies Projects: • Rule-Based Classification • RFM Analysis • Customer Profile Analysis • Customer Segmentation • CLTV Analysis • Startup Growth Metrics Analysis • Product Rating / Ranking • EU Test • Market Basket Analysis and Product Recommendation • Multiple Regression Analysis • NPS Analysis • Predictive Maintenance Analysis • Product Quality Development and Control • Customer Satisfaction Analysis • Customer Analysis Lost Sales Forecasting • Employee Leave/Absence Analysis • Workforce Turnover Analysis (Turn Over Rate)
Arslan Limited Company | Apr 2018 - Jan 2022
Business Development Manager
Professionally maintained the production processes by handling the business problems and provided an inspiring perspective to this niche product industry in order to constantly improve the quality of the product and ease of the production line. • Shattered all-time gross and net profit records between 2018 – 2021 by increasing the total revenue by 200% and decreasing the production costs by 30%. • Hired, developed, and shaped several top employees. Created a nurturing, performance focused environment that enabled nine inexperienced employees to grow into highly qualified levels. • Successfully managed the investment process to make the production processes easier and less costly.
Arslan Limited Company | Feb 2015 - Apr 2018
Business Development Specialist
Professionally analyze the company's needs and opportunities for growing in control to turn these opportunities into more revenue, less cost and more comfortable working environments by using business and data analytics methodologies with specific tools. • Handled the automation processes of the product line for more production capacity with less effort and provided more comfortable working environments for employees. • Digitalized the company's management processes in order to be able to analyze and evaluate the company's performance and situation in the sector.
My Education
Take a look at my formal education
Master's Degree in Information Technologies
MEF University | 2023
Bachelor's Degree in Business Administration
MEF University | 2021
High School Diploma 
Yeşilköy Anatolian High School | 2010