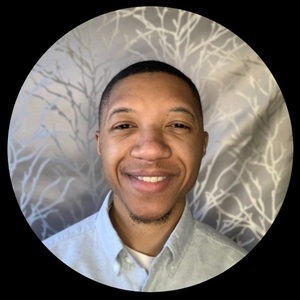 Carlton Austin Jr
My New Course
Introduction to Python
My New Project
Introduction to DataCamp Projects
My New Workspace
Car Payment Calculator / Income Percentage
My New Course
Introduction to Python
Analytical pathfinder, blazing trails to new insights and discoveries.
DataCamp Course Completion
Take a look at all the courses I've completed on DataCamp.
My Work Experience
Where I've interned and worked during my career.
Careerist | Nov 2022 - Jan 2023
Technical Solutions Engineer Intern
-Intense training bootcamp simulation, over the course of 10 weeks, a cohort of 250 students -Practiced product demos in 1-on-1 meetings as well as groups of 10 and up. -Making discovery & qualification to create proposals and deliver the best user experience. -Develop persuasion & objection-handling skills to upsell services and products to clients. -Creating multiple demos, proposals, invoices, and other various documents and presentations. -Collaborating with sales, marketing, and management teams to develop solutions.
DataCamp | May 2022 - Present
Data Science Student
- Developed skills for tasks such as preprocessing data and creating ETL pipelines. - Conducted cleaning and manipulation of data. - Deployed tools for data management including, Python and PostgreSQL. - Complete guided courses and projects to solidify new skillset.
Stagezilla TV | Jun 2021 - Jan 2023
Business Intelligence Intern
- Drove average viewership per episode up 20%. - Conducted business consulting practices. - Prospected potential clients and partnerships. - Developed business function practices for video content production. - Analyzed viewer feedback and collaborated with the editing team to make updates.
Shipt | Apr 2020 - Jan 2023
Order Selector
-Maintained a 4.96 total customer rating on 5-point scale, over two years of employment. -Averaging 500+ orders processed each year, with nine – fifteen orders per shift. -Responsible for ensuring order accuracy and secure delivery to clients. -Direct conduit to clients regarding their orders throughout the Charlotte Metro. -Infield software testing, report any issues with new releases to development teams.
Harris Teeter | Feb 2019 - Jan 2022
Overnight Express Lane
-Voted #1 in district for customer delivery time, September 2019. -Delegated a team for upwards of 60 online orders a day, between 340 and 375 orders weekly. -Responsible for implementing a strategy to ease the stress the morning team dealt with. -Emphasized accuracy to ensure client satisfaction and retention. -Preparing daily reports of overnight updates to communicate to the morning team.
My Education
Take a look at my formal education
Bachelor of Science - BS, Artificial Intelligence
University of Advancing Technology | 2027
Certification, Data Scientist - Python
DataCamp | 2022