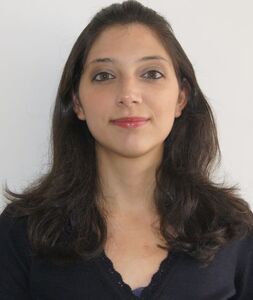 Carolina Semerano
Administrator, Talent Sourcing System
York University
DataCamp Course Completion
Take a look at all the courses I've completed on DataCamp.
My Work Experience
Where I've interned and worked during my career.
York University | May 2023 - Present
Administrator, Talent Sourcing System
- System Administration and Maintenance - Business process review and redesign - Metrics, Reporting and Analytics
Planned Career Break | Jul 2019 - Feb 2022
Sabbatical
- Working towards getting permanent residence status after moving to Canada.
P&IT Solution | Jul 2015 - Jul 2019
Oracle HCM Implementation Consultant
- Collaborated with a multidisciplinary team to implement Oracle Human Resources Cloud Solutions for clients from several industries such as baking, airlines, manufacturing, and telecommunications. - Led implementation of Oracle Taleo and HCM Cloud modules, acting in the whole project life cycle in both technical and functional areas. - Performed analysis and data cleaning using Excel and proprietary software for loading and interfaces with third-party systems, ensuring data reliability and integrity. - Designed and built dynamic dashboards and reports using Oracle BI (OTBI), BI Publisher, and SQL, to provide valuable insights to business teams and management. - Improved problem-solving and critical thinking skills by designing and delivering solutions that bypass any software limitations, as well as comply with the requirements of all stakeholders.
P&IT Solution | Oct 2013 - Jul 2015
Peoplesoft Developer
- Developed customizations for Oracle Peoplesoft to comply with client's needs, including reporting, data visualisation, and pivot tables. - Contributed to a team of both analysts and developers to guarantee successful software delivery. - Supported client's IT and business teams during and post-implementation to facilitate client transition and troubleshooting. - Led testing and demo sessions with business key users, communicating effectively with a non-tech audience.
Stefanini | Jan 2012 - Oct 2013
PeopleSoft Developer
- Developed customizations for Oracle Peoplesoft that comply with company standards and industry best practices. - Built and configured multiple jobs to connect Peoplesoft to third-party software, including data extracting, transformation, and scheduling. - Analysed and refactor code to fix bugs and improve performance due to version updates or client requests. - Assisted senior consultants in training sessions, as well as go-live and post-implementation tasks, being in contact with the client's business team.
Kiui | Apr 2011 - Sep 2011
Intern
- Assisted the project manager with task planning and management, ensuring task completion and delivery on time. - Reviewed other team members' work and applied company standards for quality assurance. - Communicated with multiple teams across different locations providing updates and reporting errors. - Ensured data reliability and integrity by comparing data from multiple sources, troubleshooting, and cleaning discrepancies.
My Education
Take a look at my formal education
Certificate in Data Analytics Bootcamp
University of Toronto | 2022
Bachelor in Leisure and Tourism
Universidade de São Paulo | 2008
About Me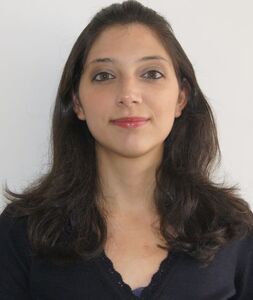 HRIS and Data Analyst with 7+ years of experience supporting Human Resources operations through system implementation and administration.