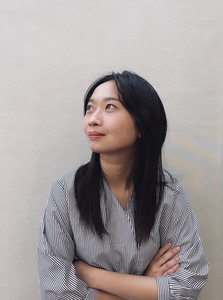 CHAU NGUYEN MINH
BI Analyst
National Economics University | Hanoi
My New Course
Introduction to Python
My New Project
Analyze International Debt Statistics
My New Course
Introduction to Python
Analytical maestro, orchestrating symphonies of insights with precision.
My Work
Take a look at my latest work.
My Certifications
These are the industry credentials that I've earned.
Other Certificates
Hackerrank SQL (BASIC)
IIG VIETNAM TOEIC
DataCamp Course Completion
Take a look at all the courses I've completed on DataCamp.
My Work Experience
Where I've interned and worked during my career.
MatechMobile Co. | Oct 2022 - Present
Business Intelligence Analyst
As an IOS-based mobile app startup founded in 2020, MatechMobile has successfully launched over 5 apps that have demonstrated strong performance in the utilities App Markets, such as SmartTV Cast Screen Mirroring and Universal Remote TV. - Developed comprehensive dashboards on Looker, Power BI to track and analyze app performance, covering Monetization, User Acquisition, User In-app Experiences, and User Behavior. - Designed and analyzed events and parameters to identify user actions and interactions, providing deeper insights into user preferences and needs, thus improving user experiences and overall app performance. - Collaborated closely with the product team, delivering regular updates on performance issues and actionable insights to drive data-informed decision-making. - Monitored key business metrics, including Lifetime Value of Customers (LTV), to assess overall customer value and inform strategic business choices and Marketing strategies.
My Education
Take a look at my formal education
Data Analyst, Data Analyst in Power BI and Python
DataCamp | 2022
Data Processing
freeCodeCamp | 2022
Bachelor's degree, Plan and Development
National Economics University (Vietnam) | 2020
HubSpot Academy | Invalid Date
Khan Academy | Invalid Date