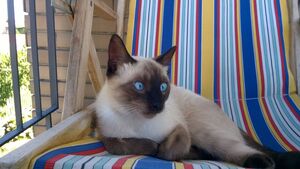 Franco Marcone
DataCamp Course Completion
Take a look at all the courses I've completed on DataCamp.
My Work Experience
Where I've interned and worked during my career.
Marcone & Bianchi s.r.l. | Jan 1986 - Present
Owner
www.marconebianchi.com Company which has been specializing in the metal mechanics sector and, since 1961, has been working in the precision mechanics field. With its experience and continuous updating in working technologies and know-how, the company is specialized in the manufacture of parts obtained from both microjet that derived directly from solid. Skills: 1. Keeping Business Relations with Clients and Suppliers (Purchasing Department and Product Development Department). 2. Costing out mechanical parts (Automation, Automotive, Industrial Sewing Machines, Machine Tools, Pneumatic, Textile). 3. Making Mechanical Operation schedules (manufacturing time and processing techniques). 4. Knowledge and Utilization of Cad-Cam 2-3 D software. 5. Programming and Utilization of C.N.C. Machining Centres (CHIRON). 6. Programming and Utilization of Wire-Cut EDM Systems, Electrical- Discharge Machines (BROTHER and MISTUBISHI). 7. Knowledge on Industrial Metals - Use and Applications. (steel, aluminum, brass / bronze alloys). 8. Knowledge on Heat Treatment (steel finishing). 9. Knowledge on Galvanic Treatment (steel and alloy finishing). 10. Quality Control (tolerance and visual control). 11. Great command of spoken and written English. Learning foreing languages (Spanish, French). 12. Focus on finding and building New Business Opportunities. SPECIALTIES: - Equipment and Transformation on Spare Parts for Industrial Sewing Machines. From Planning stages (Idea) to Design and finally to the Production of items. - Spare Parts for Industrial Sewing Machines: Looper, Needle Plate, Presser Feet, Knife, Feed Dog, Needle Clamp. - Use of HyperCAD, HyperMILL - OPEN MIND. - Designing and Manufacturing of FITTING GOLF PUTTERS.