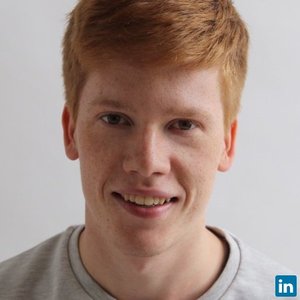 Thomas Corthouts
Engineering Manager
DataCamp | New York
My New Track
Python Fundamentals
My New Project
Introduction to DataCamp Projects
My New Course
Introduction to Python
My New Track
Python Fundamentals
Data curator, carefully curating insights like precious artifacts.
My Work
Take a look at my latest work.
DataCamp Course Completion
Take a look at all the courses I've completed on DataCamp.
My Work Experience
Where I've interned and worked during my career.
DataCamp | Oct 2021 - Present
Engineering Manager, Growth
Leading a product engineering team that is focused on the overall acquisition and retention growth. My day-to-day responsibilities include coaching the engineers in the team, supporting the team through the Software Development Life Cycle (SDLC), and supporting planning and alignment on priorities. Main accomplishments: - Grew team from 1 to 4 engineers - Support overhaul of our pricing model - Increasing new subscriber growth by 20+% through enabling pricing levers and urgency messaging
DataCamp | Oct 2021 - Nov 2022
Product Manager, Growth
Acted as the team's Product Manager for the first year. In this role, I helped define the team's ownership domain and handle stakeholder management.
DataCamp | Jun 2020 - Oct 2021
Senior Software Engineer, Growth
- Contributed to DataCamp's first product-led-growth mechanism - Architected and developed an improved pricing/upsell structure, increased average LTV per user - Planned, built, and analyzed 10s of experiments, resulting in $1M+ expected annual revenue - Hired and managed intern to boost team's impact on the business' goals
DataCamp | Jul 2019 - Jun 2020
Software Engineer, Growth
- Architected and contributed to an initiative that increased registrations 150+% - Implemented an internal CDP(Segment.io) proof-of-concept
DataCamp | Feb 2019 - Jul 2019
Software Engineer, Growth (Intern)
Planned and developed multiple A/B tests on the conversion and activation of the learning platform.
DataCamp | Jul 2018 - Aug 2018
Software Engineer, Mobile (Intern)
Contributed to building new features for the DataCamp mobile app (React Native). Main features/projects: - a drastic overhaul of the applications onboarding - improve UX & conversion of the authentication flow - increase gamification on the platform
Calibrate | Aug 2017 - Aug 2017
Software Engineer, DevOps (Intern)
Created a Proof-of-Concept on building a deployment system using Kubernetes on the Google Cloud Platform.
My Education
Take a look at my formal education
Bachelor of Applied Information Technology in Software Engineering & System Administration
UC Leuven-Limburg | 2019